In this post I will quickly show you the basics of how you can navigate around your digital planners and notebooks, which will help you discover just how fun and useful these products can be!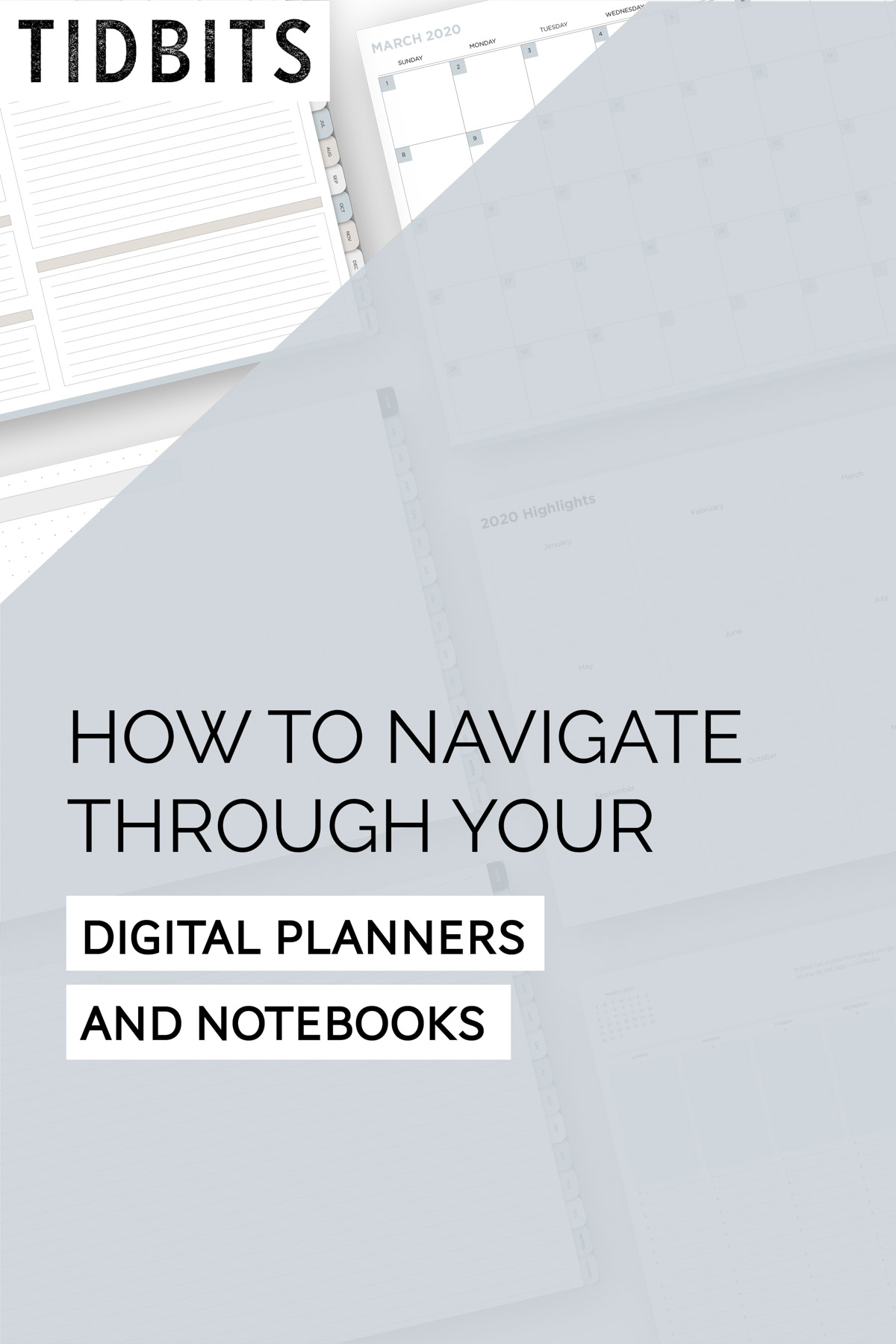 You should have already watched the video or figured out how to open the products in GoodNotes App (or your notebook software of choice).  For the purpose of this post, I will be showing you how to navigate around the planner and notebooks with the GoodNotes App, but the principles should be very similar no matter what note app you are using.
WATCH THIS POST IN THE VIDEO PLAYER BELOW
Thumbnail View 
You'll want to be familiar with the thumbnail view options, which is this 4 square icon.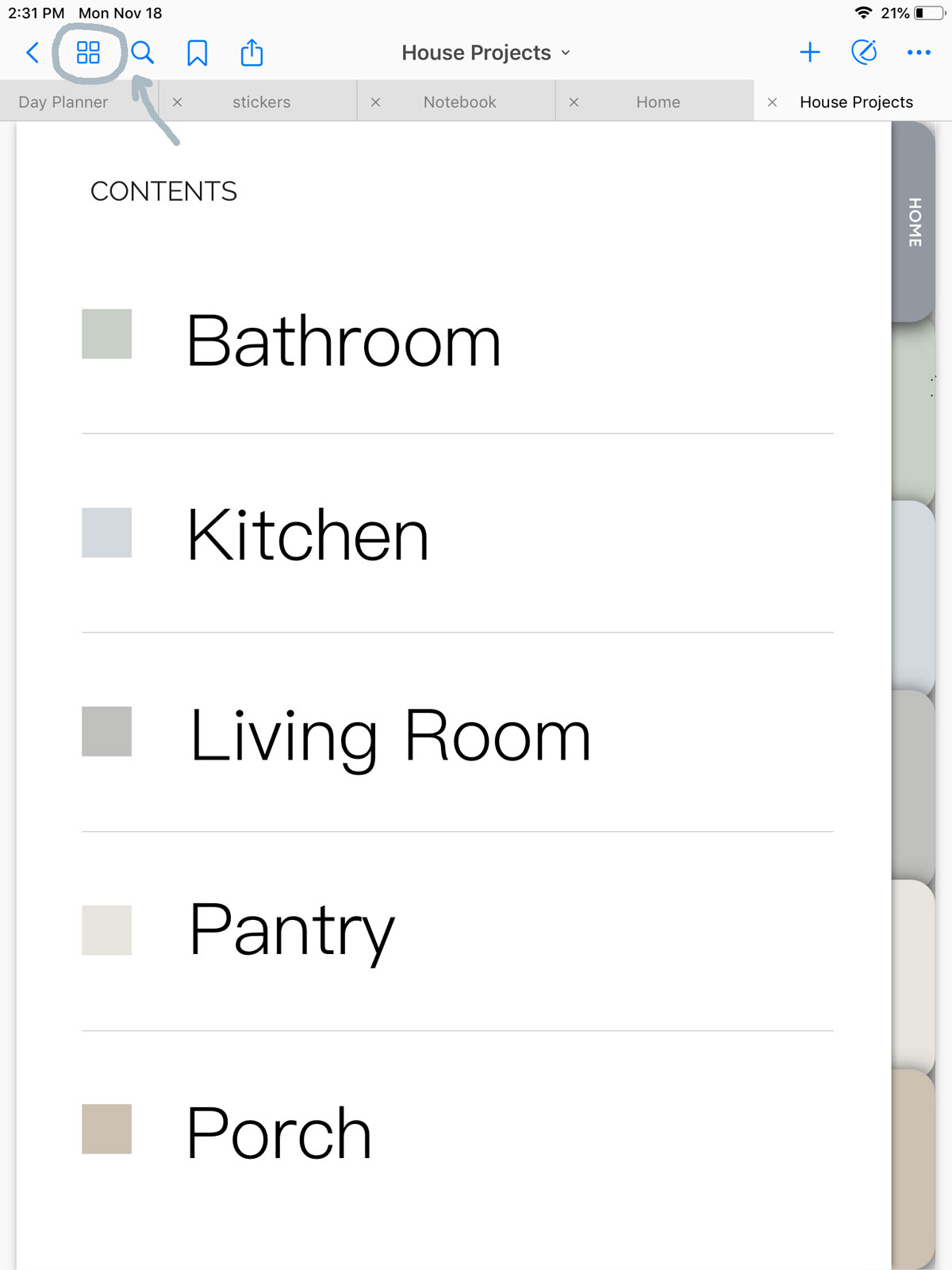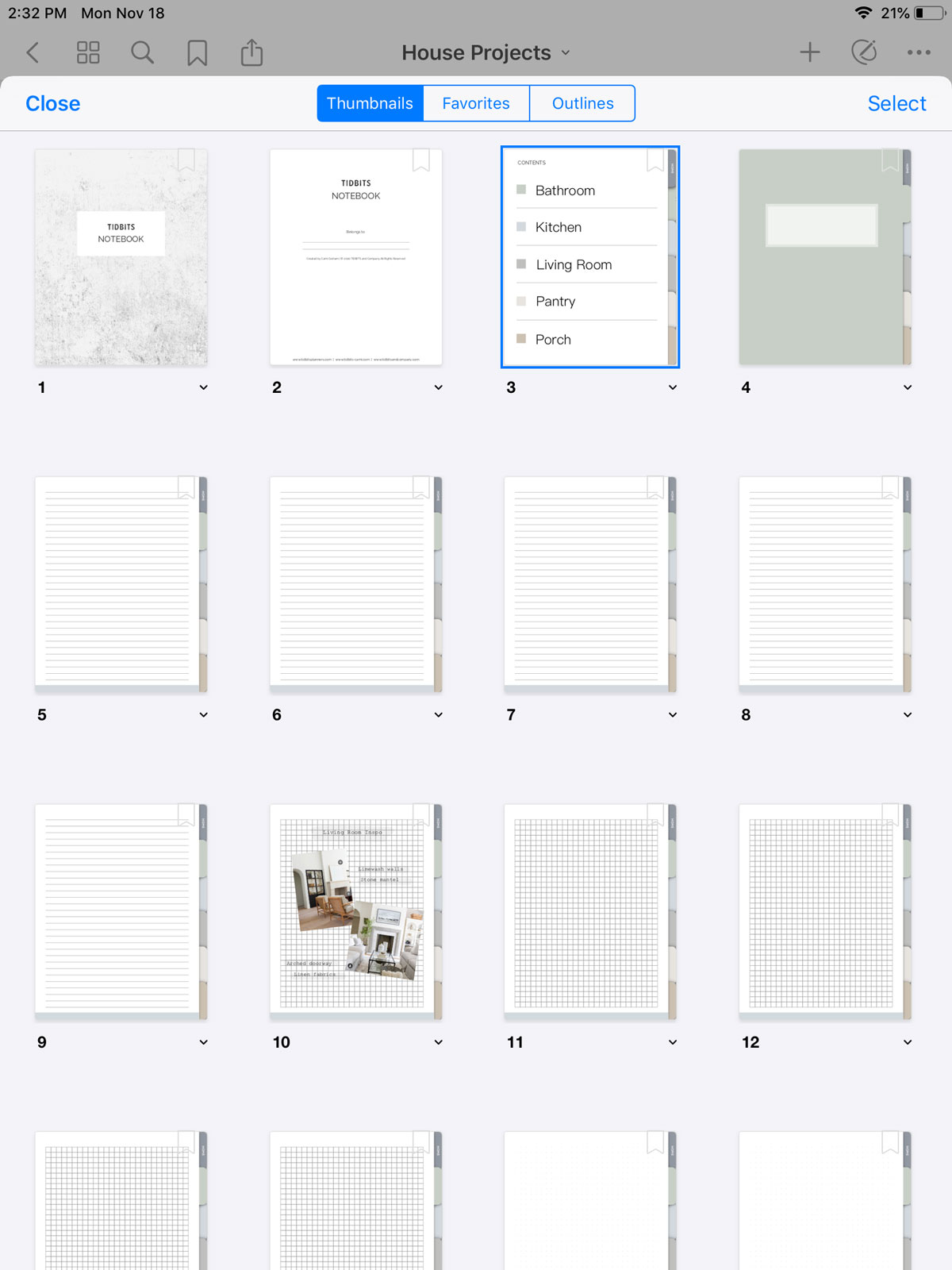 In the thumbnail view, you can easily scroll through all the pages, duplicate pages, add pages, delete pages, move around pages, and so forth.  You can also easily select the page you want to open in this view.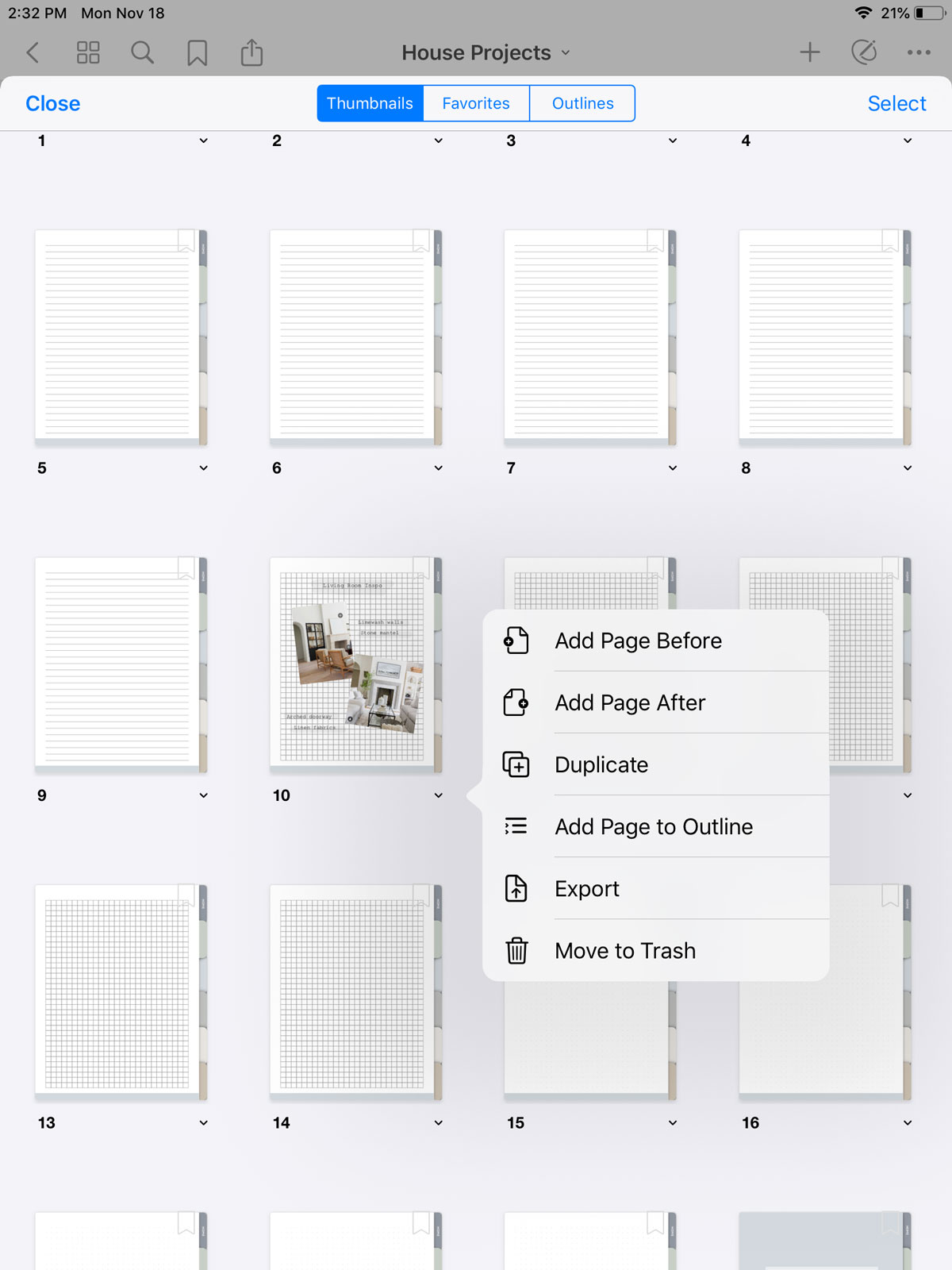 Read Only Mode
Be sure you are always aware what mode you are in, whether that be read only mode or the editing mode.  You can find out by viewing the writing tool in the upper right hand corner. If it is circled, you are in read only mode and can easily swipe through the pages and navigate around the tabs.  Once you tap on the read only mode, it will enter editing mode and bring down your toolbar.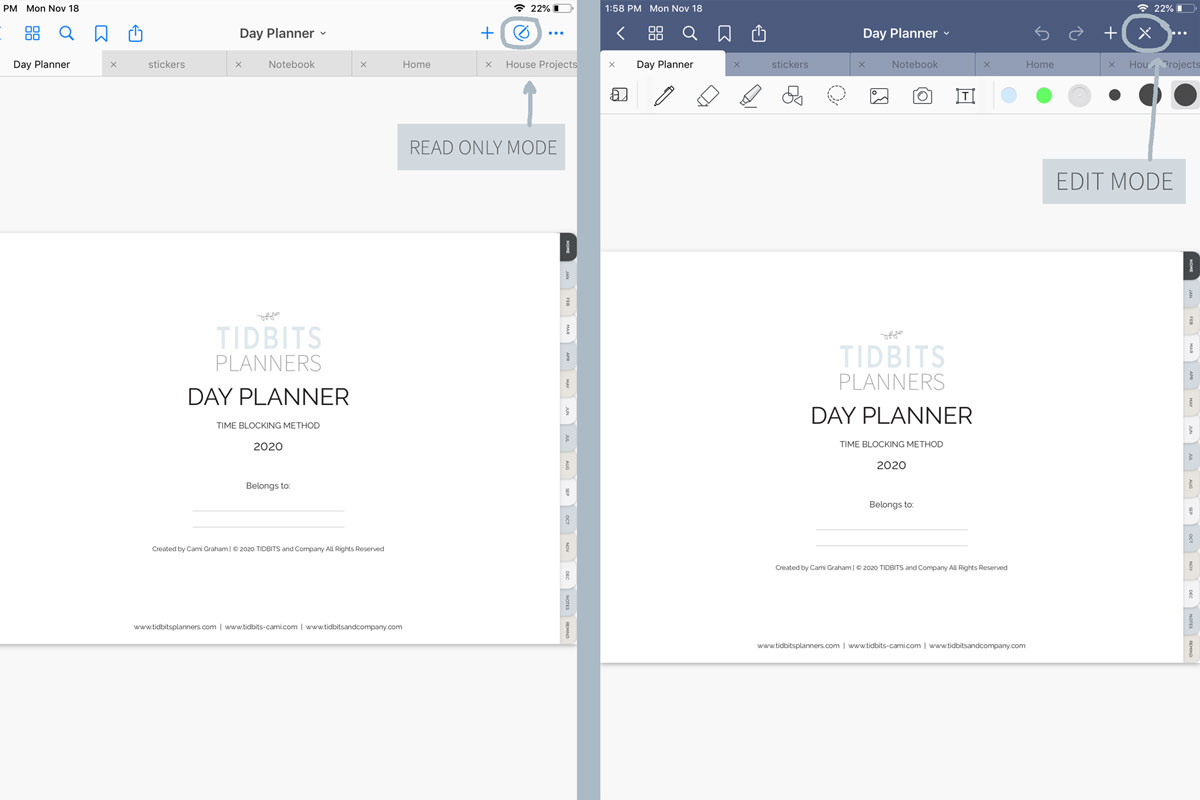 Editing Mode  
Editing mode provides you with several handy tools such as the shape recognition tool, lasso tool, type tool, pen, highlighter, eraser tools, import image tools and many more.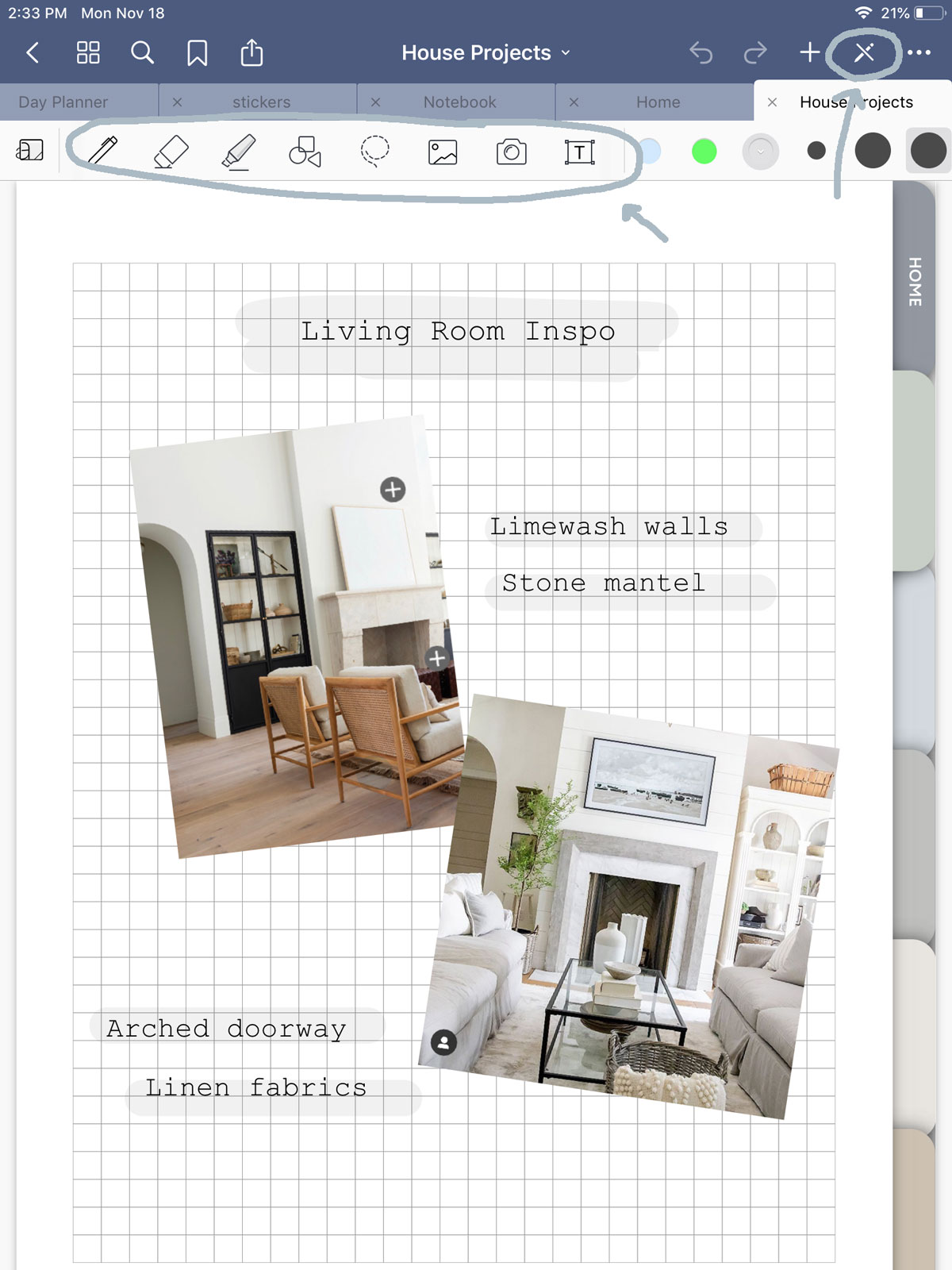 I will have to address all these tools in detail on another video, but feel free to play around and see what kind of options and capabilities these tools have. You can also find several tutorials online. 
Toolbar Features
Other important features in your toolbars include:
the ability to have multiple documents open at a time and navigate to them by selecting the above tabs

you can also search your documents, 

tag pages

export and save files

rotate pages, etc.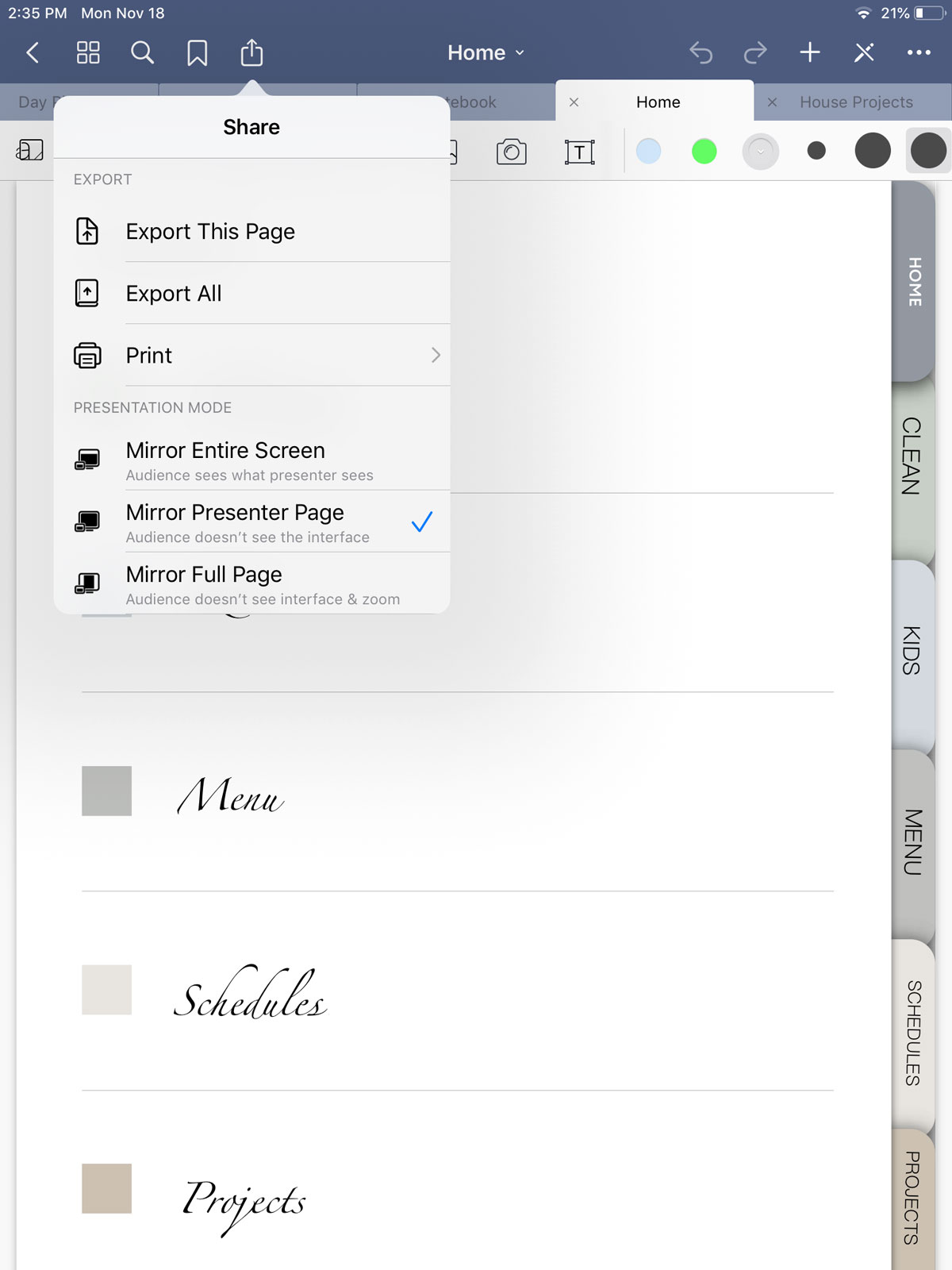 Just remember, with these incredible apps, all your work and notes will be autosaved and ready for you to start right where you left off.
I hope that was a good introduction to help you feel more confident jumping into your digital products.  Be sure to check out all I have available for you in the shop!  You can also now shop all my products on Etsy!