The best thing about digital planners and notebooks is the ability to add and delete pages and complete files, customizing your product for free and whenever you want to.  I want to show you how easy and fun this is inside the GoodNotes App.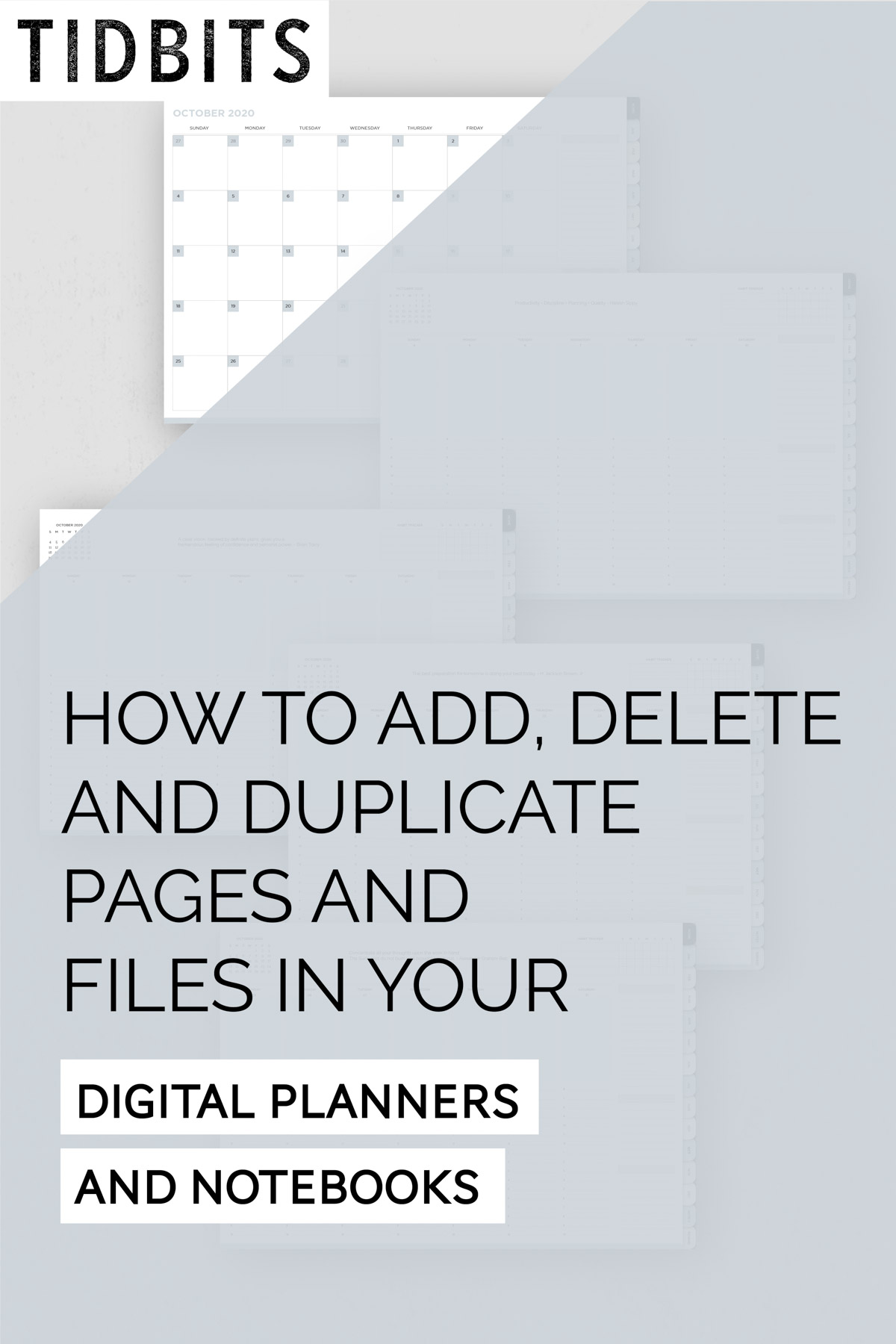 WATCH THIS POST IN THE VIDEO PLAYER BELOW:
Add and Delete pages 
The best way to add and delete pages is to navigate to the thumbnail view, by selecting the 4 square icon.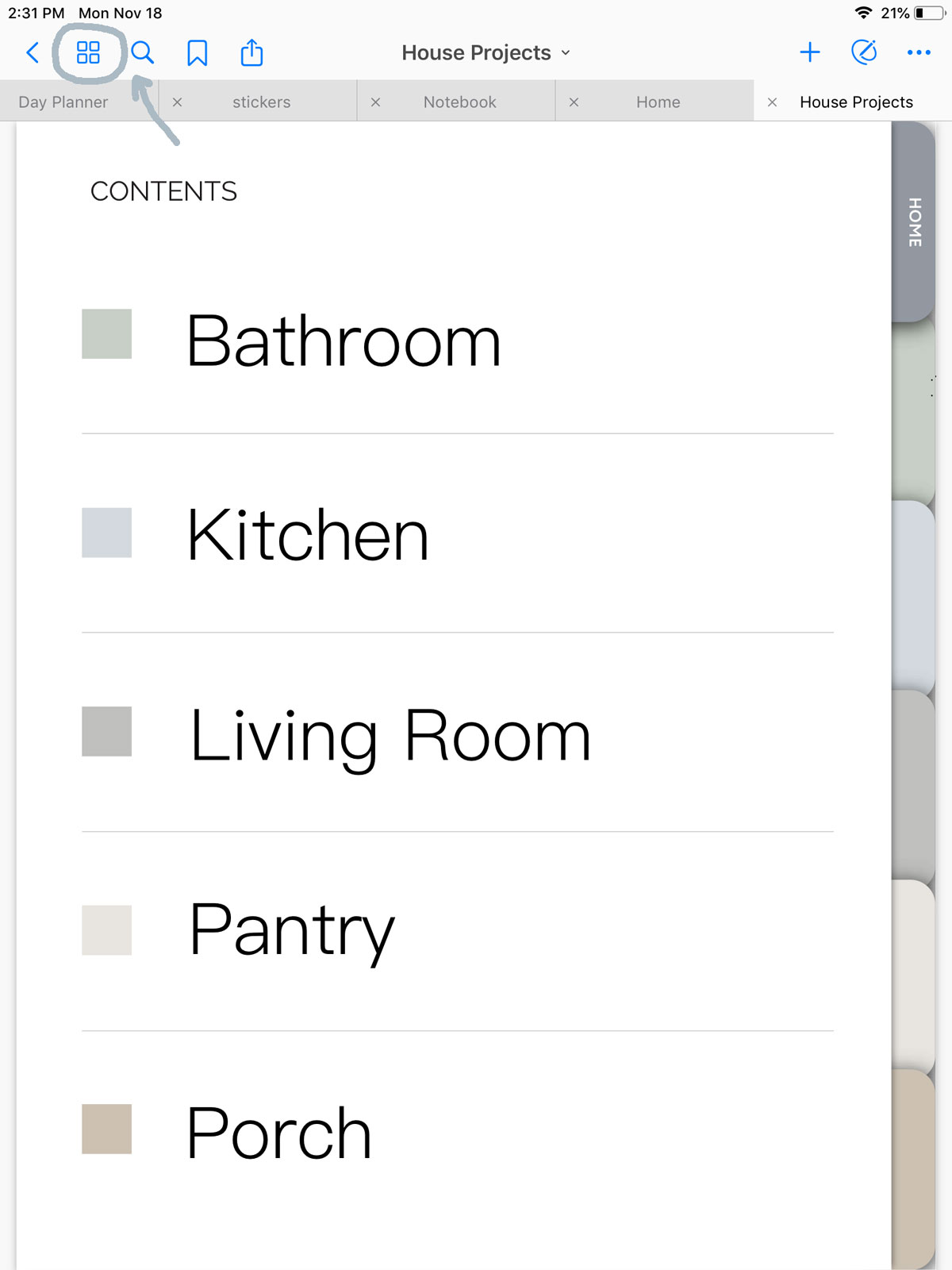 In the thumbnail view you'll notice a drop down arrow by each page.  Once you tap on that you can see that you have the option to add a page before or after the current page, or you can simply trash that page if you find you don't need it.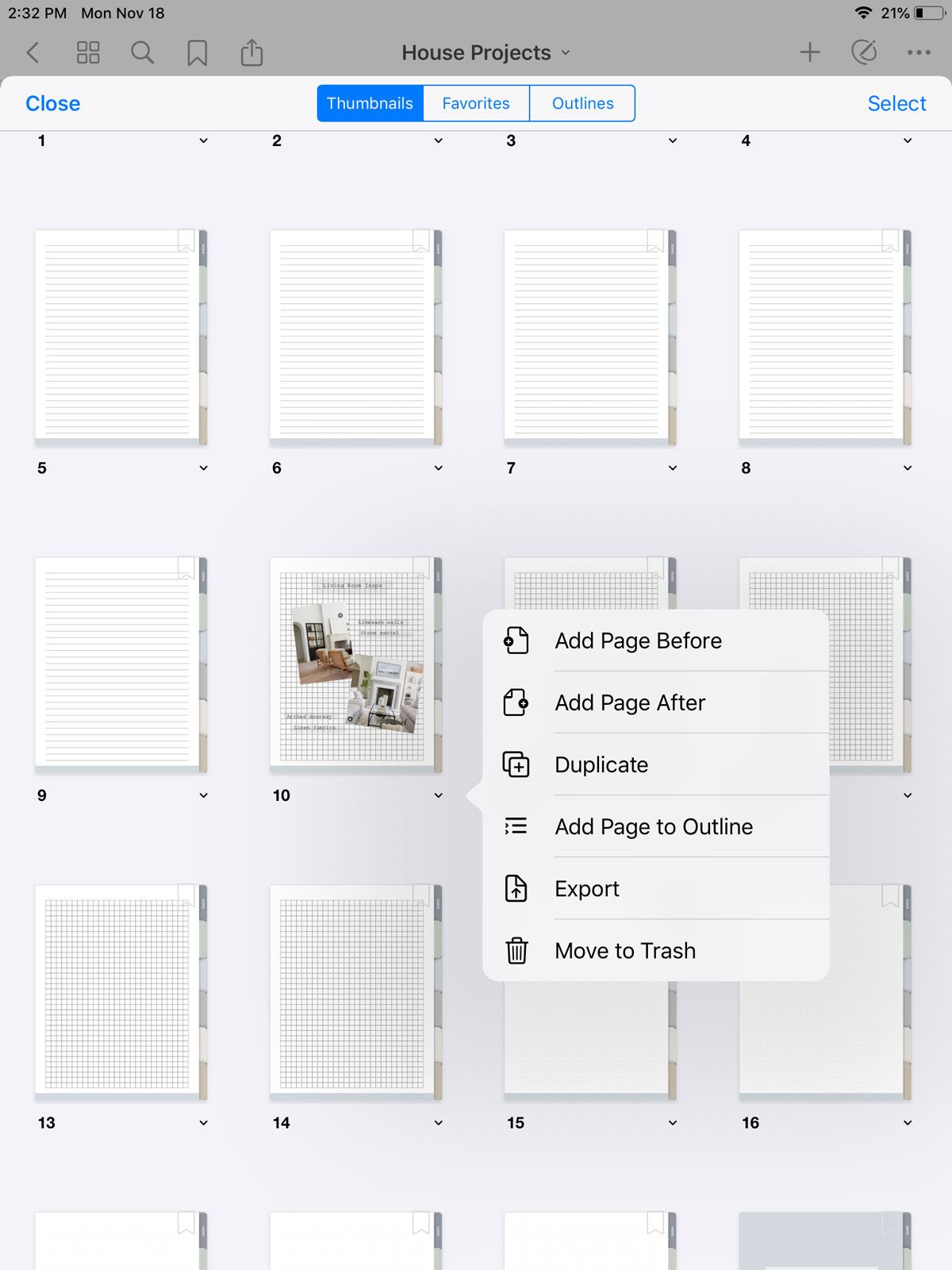 Duplicate pages 
It's important to note the difference between duplicate and add.  If you were to edit a page and add text or images, then you went to add another page beside it, you will be adding a NEW page without your edits.  If you want to duplicate that page, you will be adding a page that is virtually a copy of the page with all your edits in tact. Having both those options are great if you know the difference.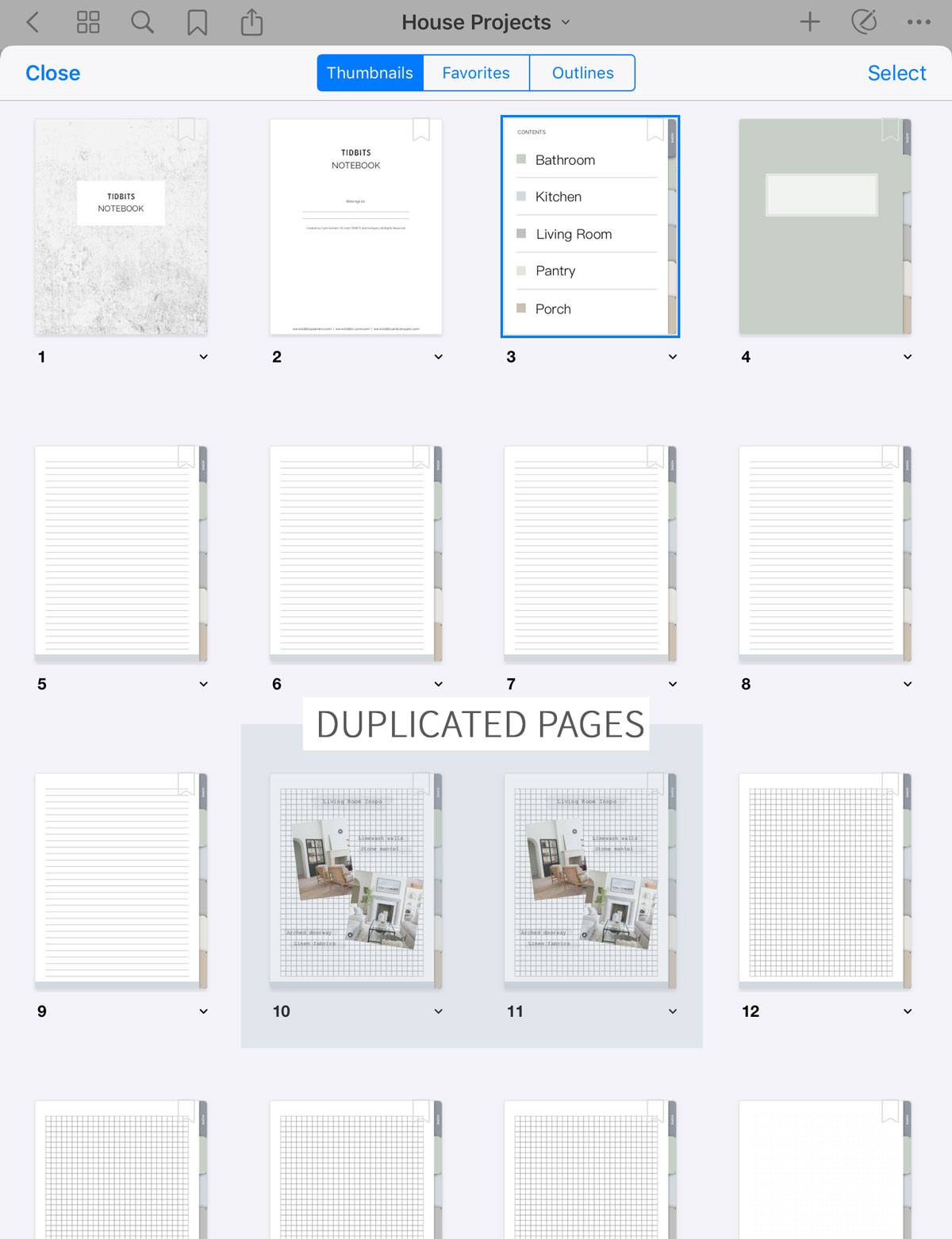 Bulk select 
If you want to bulk delete, rotate or save, you can tap select, highlight all the pages you wish to edit and then select your desired action.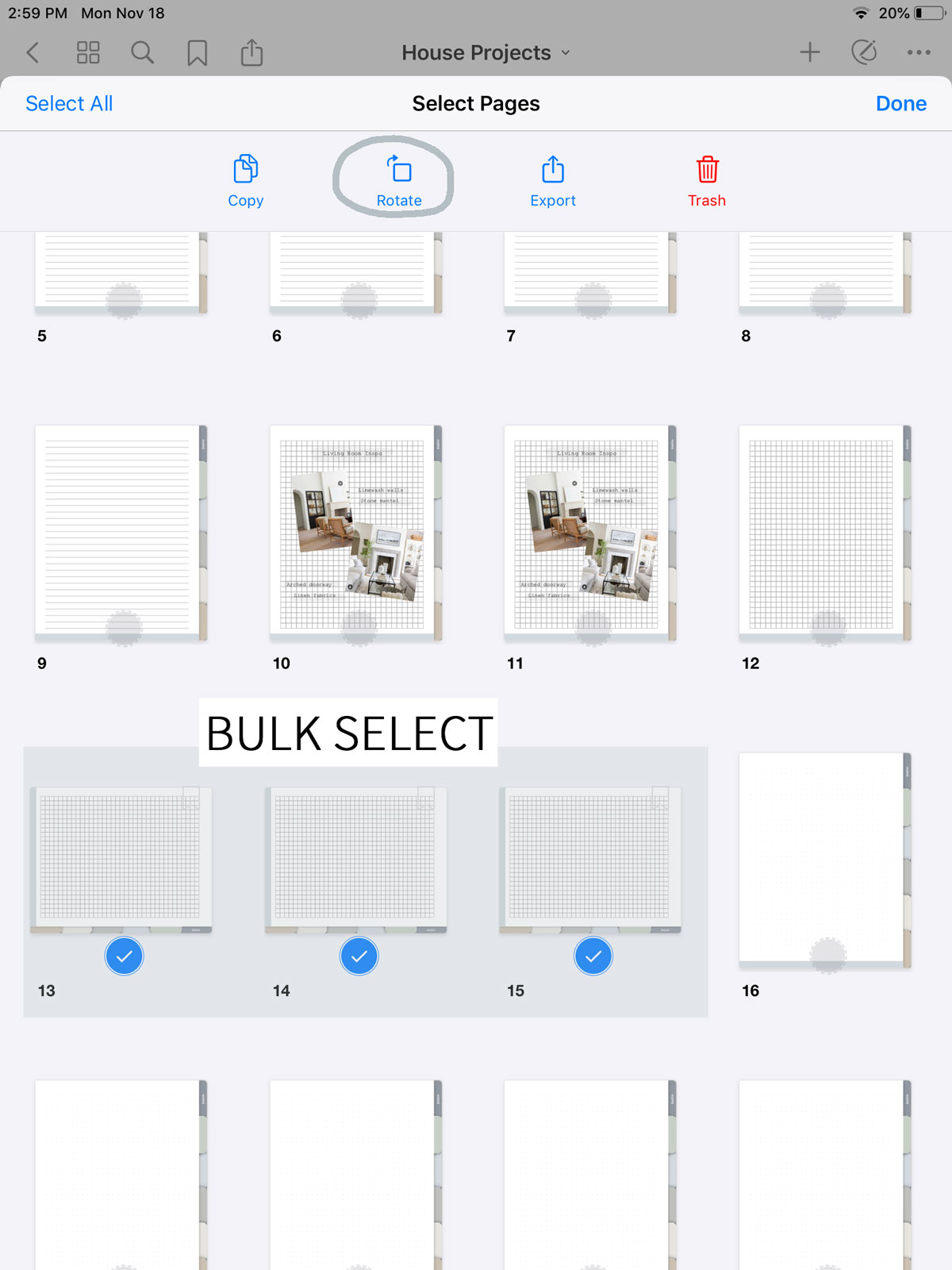 Add and rename new files 
My favorite functionality of digital notebooks and planners is the ability to buy once, and have as many as you want!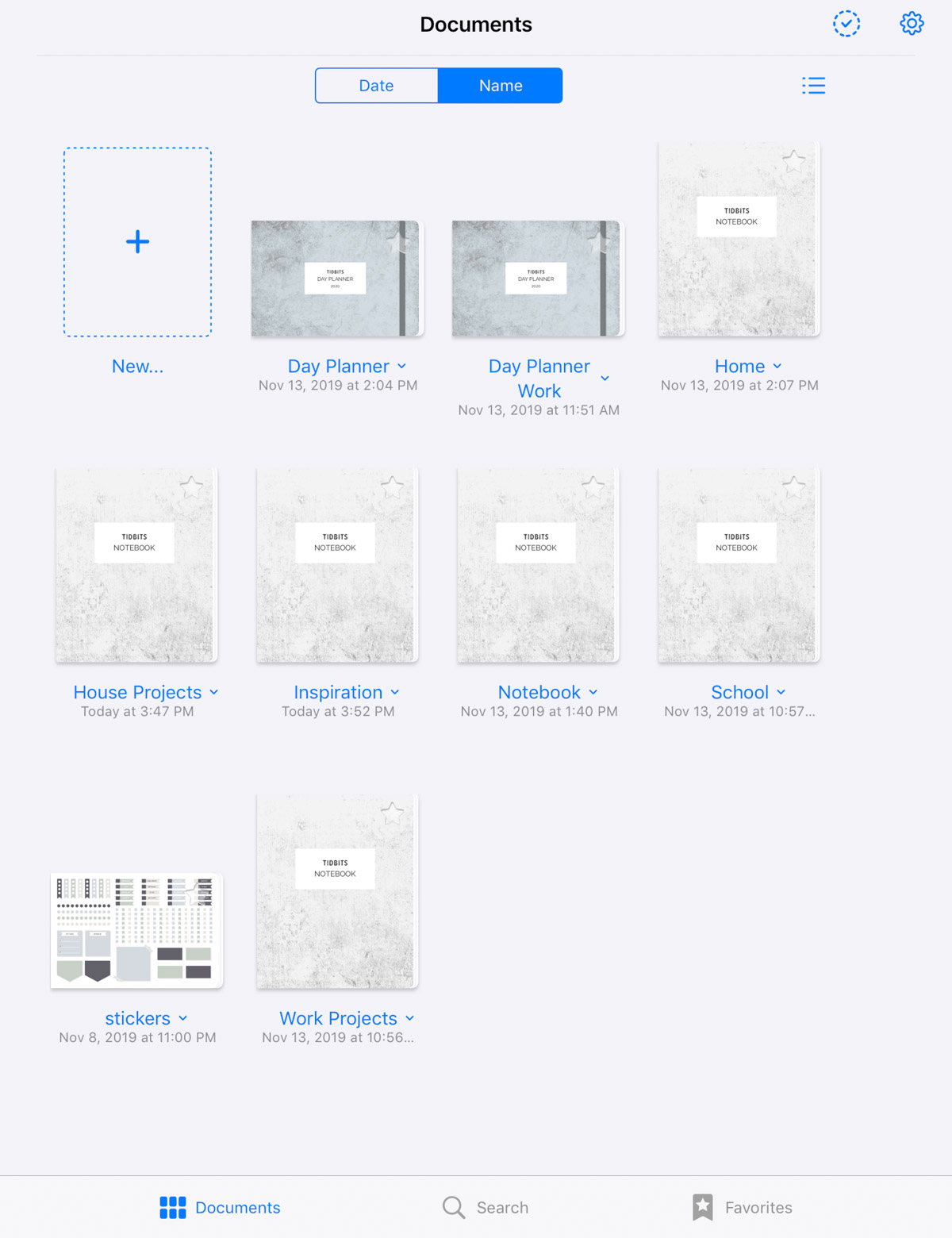 Let's take the TIDBITS notebook for example.  If you want notebooks for several aspects of your life, you can easily create more files and rename them.
To rename, navigate to the documents view, tap on the down arrow and select inside the title.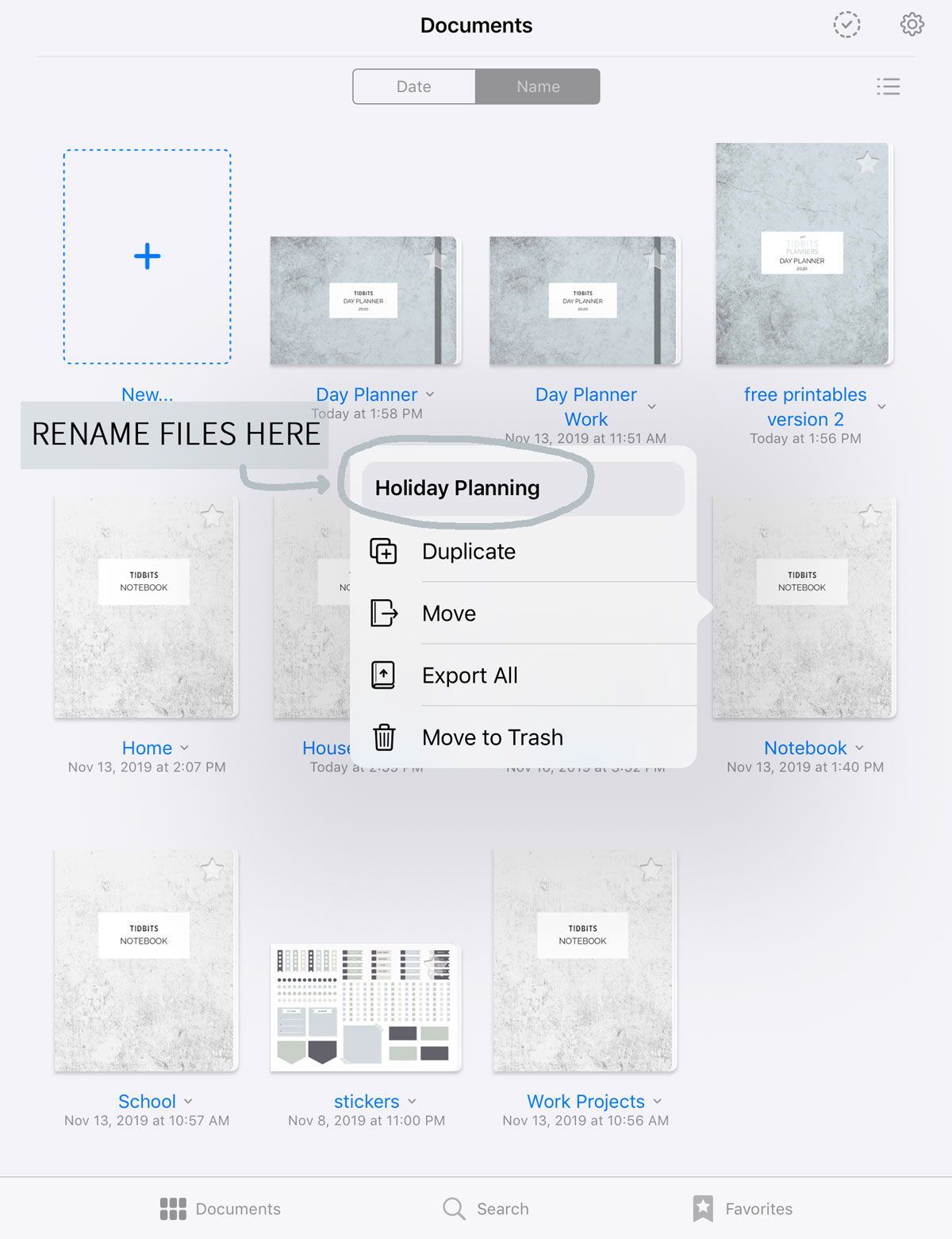 You can then delete the current title and name it what you want, like Work Notebook, My Big Ideas Notebook, Mom Notebook, etc. 
Then when you are ready to create another one, tap on the down arrow and select duplicate, then rename the new file appropriately.
Just take care, if you duplicate a file you've already added content to, you will have the new file with the same content.  So it's best to import a new clean file, then start duplicating and renaming.
Can you just imagine the possibilities for having dozens of themed and customized notebooks or planners in the palm of your hands?!  I'd love to hear what you do with them. Reach out to me on social media at @tidbitsplanners, leave a comment on this post or email me through the contact form on my site. 
Want to try out a TIDBITS Planner or Notebook?  Check out my shop!  You can also now shop all my products on Etsy.