When folks find out I designed a planner, I typically get asked this question.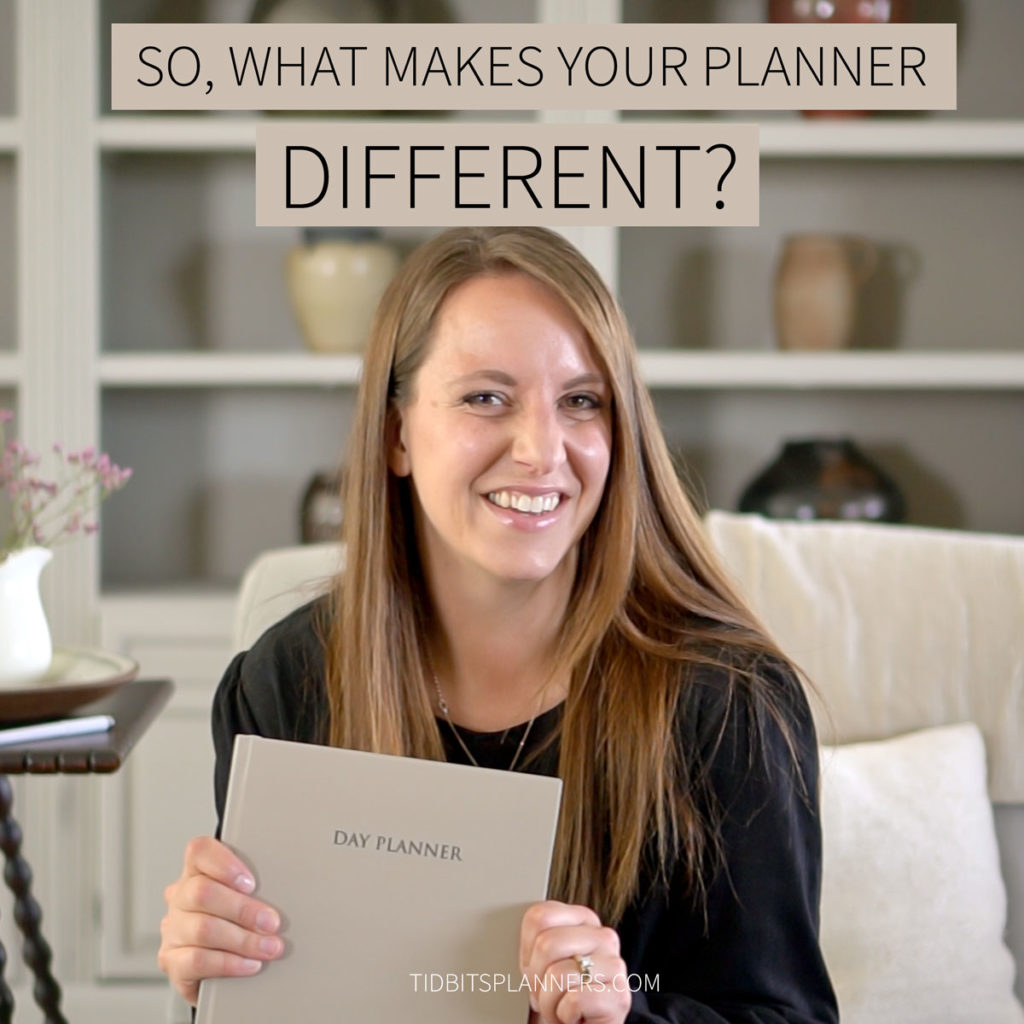 It's a mighty good question to ask before you set out to find the planner that will assist you for an entire year!
SO WHY NOT JUST BUY ANY OL' PLANNER OFF THE SUPERMARKET SHELVES?
Don't they all do just about the same things?
Well, I could go on for days about how important it is to get the right planner for you, and how The TIDBITS Day Planner is so uniquely different and phenomenally more amazing than anything you'll find in a supermarket.
In fact . . . why don't I?!
A NEW SERIES
Join me for the next 7 days as I share what makes The TIDBITS Day Planner different.
Let's start with looks, shall we? (without trying to sound vain)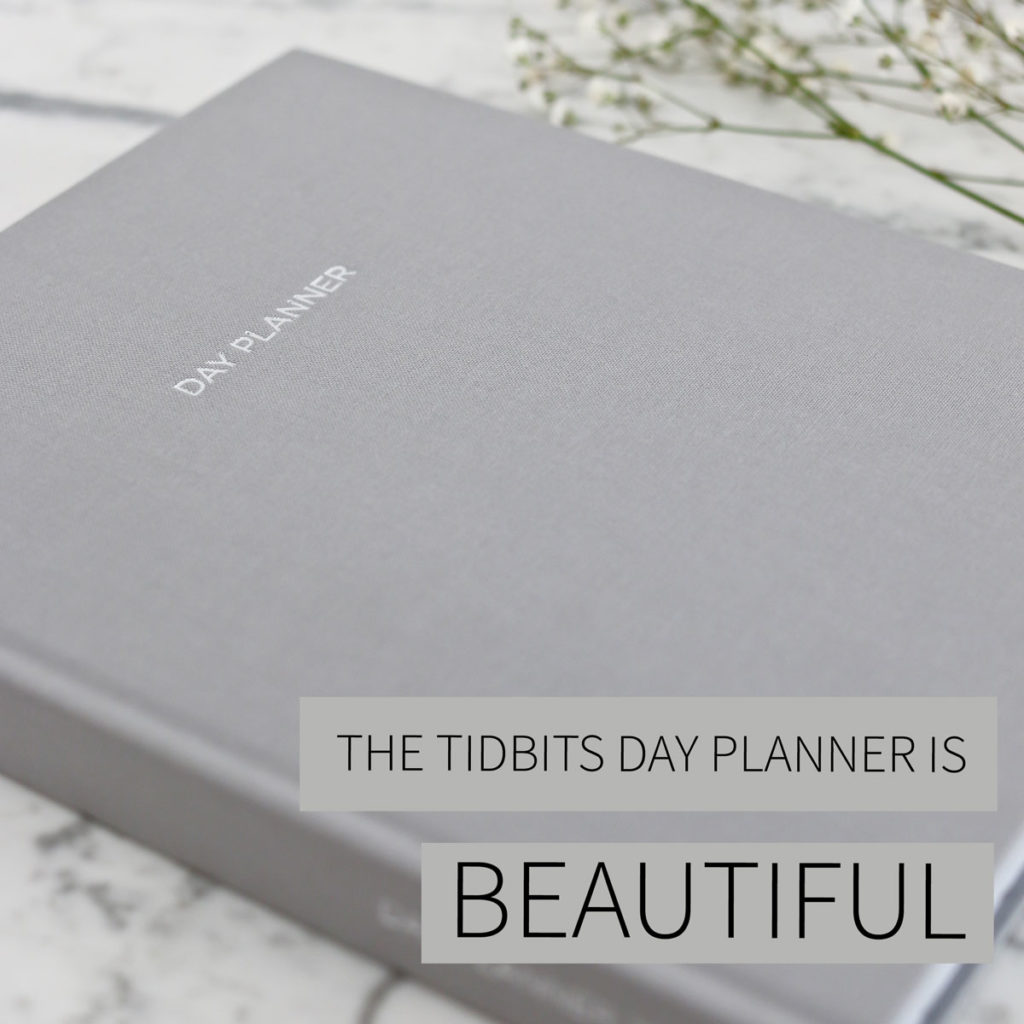 Can you tell me what these 4 market planners have in common?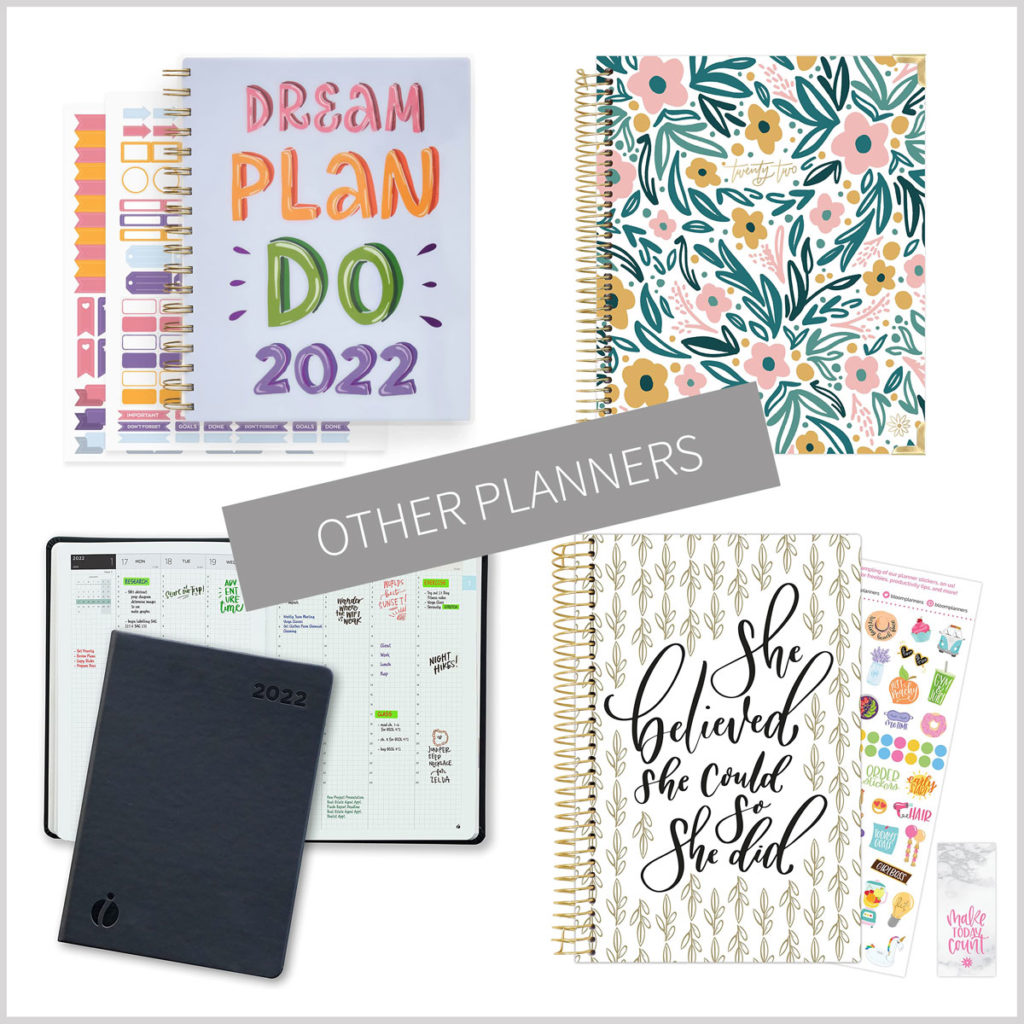 If you mentioned something like:
cluttered
too basic
overstimulating
not my style
Then I think you might truly appreciate the difference found in The TIDBITS Day Planner, which upon first glance might be described as:
classic
timeless
beautiful
simple
clean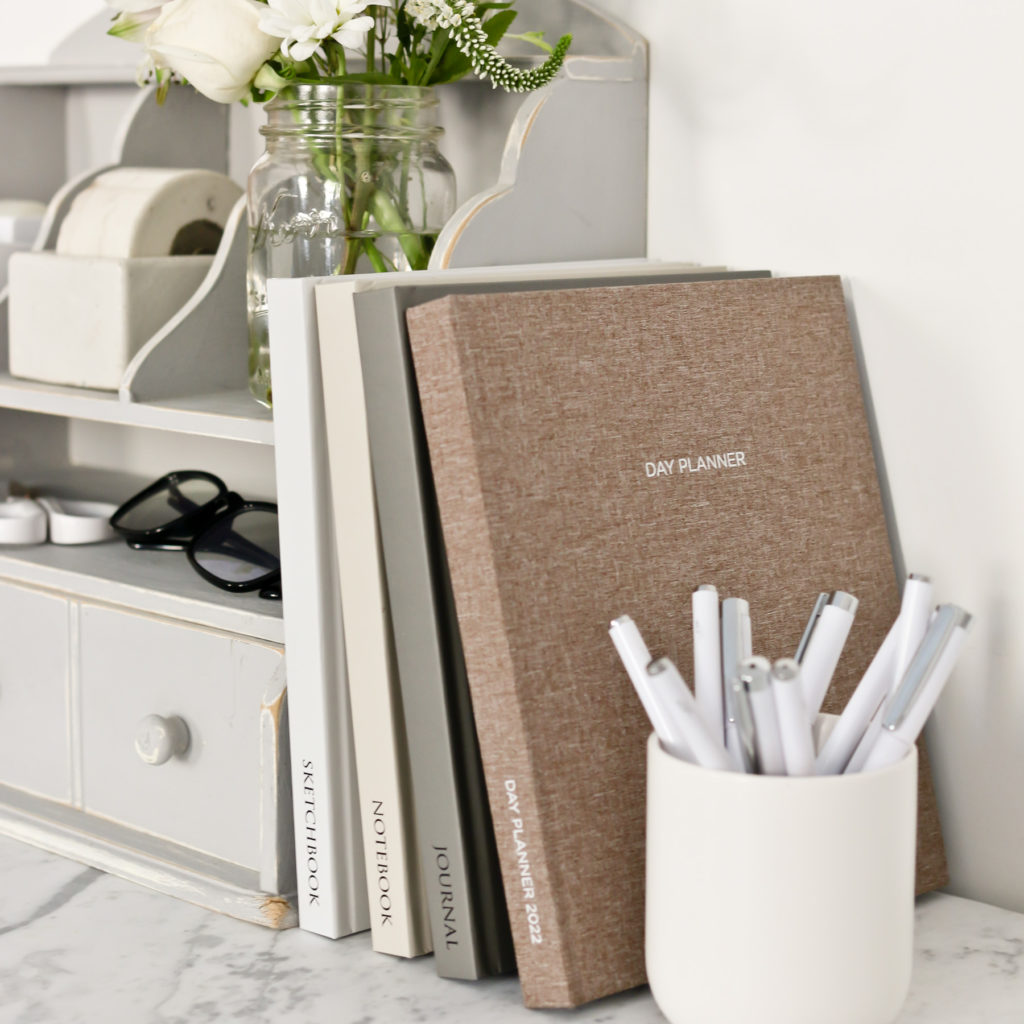 All these things were very important to me as I designed our planner. I wanted something that was made for you, and made for your home.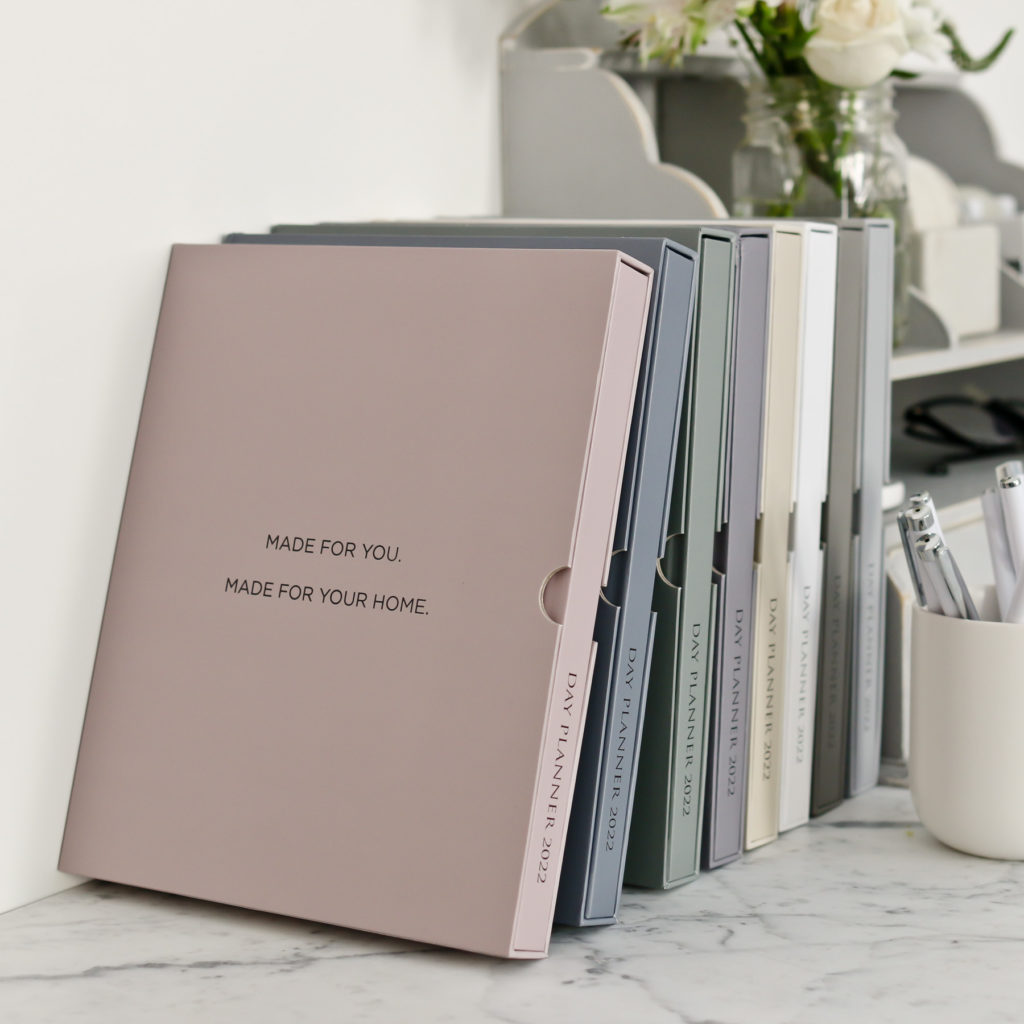 Something you would be proud to have sitting around your desk, office, coffee table, bedside table and more.
One of my favorite customer reviews says it best –

How exciting it has been for me to now grow into a collection of supportive planning products that will look stunning in your home or office.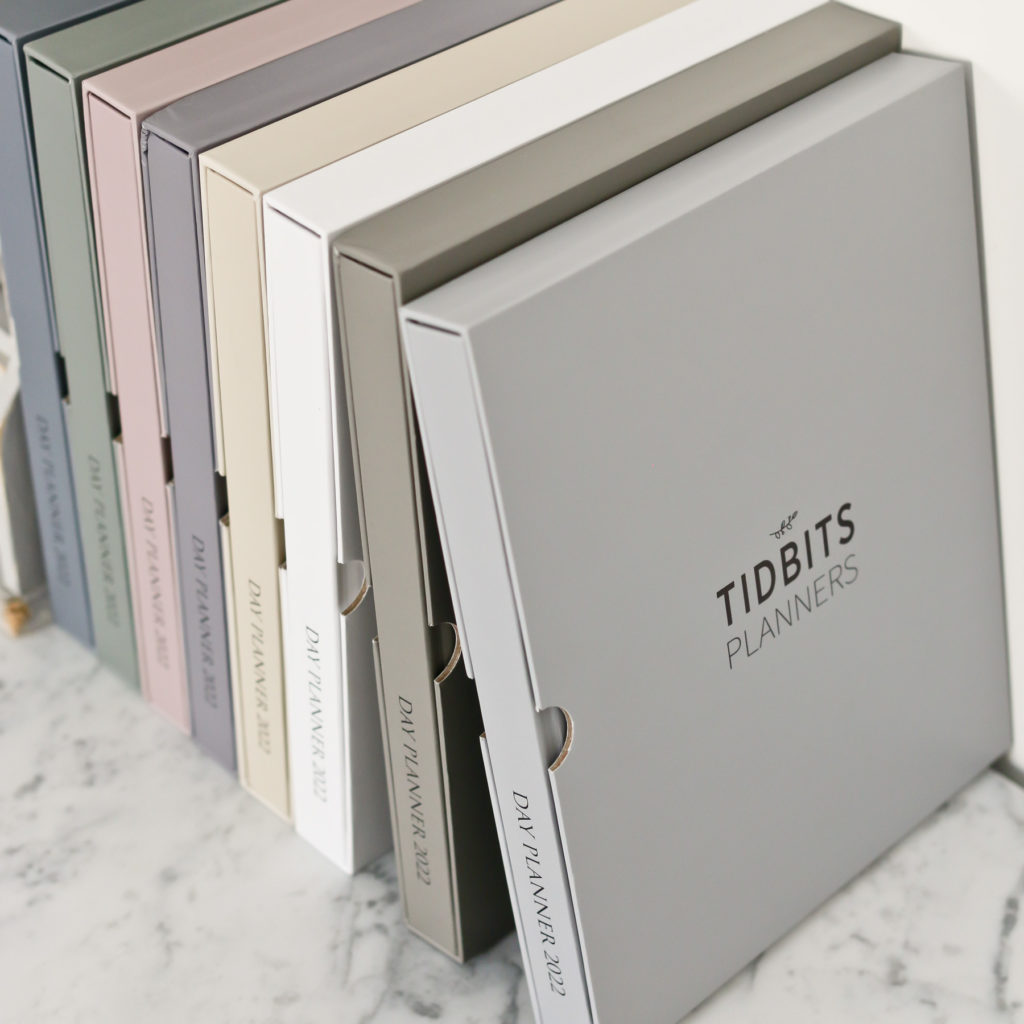 A PLANNER DESIGNED FOR BEAUTIFUL SIMPLICITY AND MAXIMUM PRODUCTIVITY
I'll have more on productivity in another post, but just know, I haven't forgotten to look beyond the beautiful flat lay cover!
As an interior designer, I have been very particular in the color tones and selection of planners to make sure there was something for all of us to love.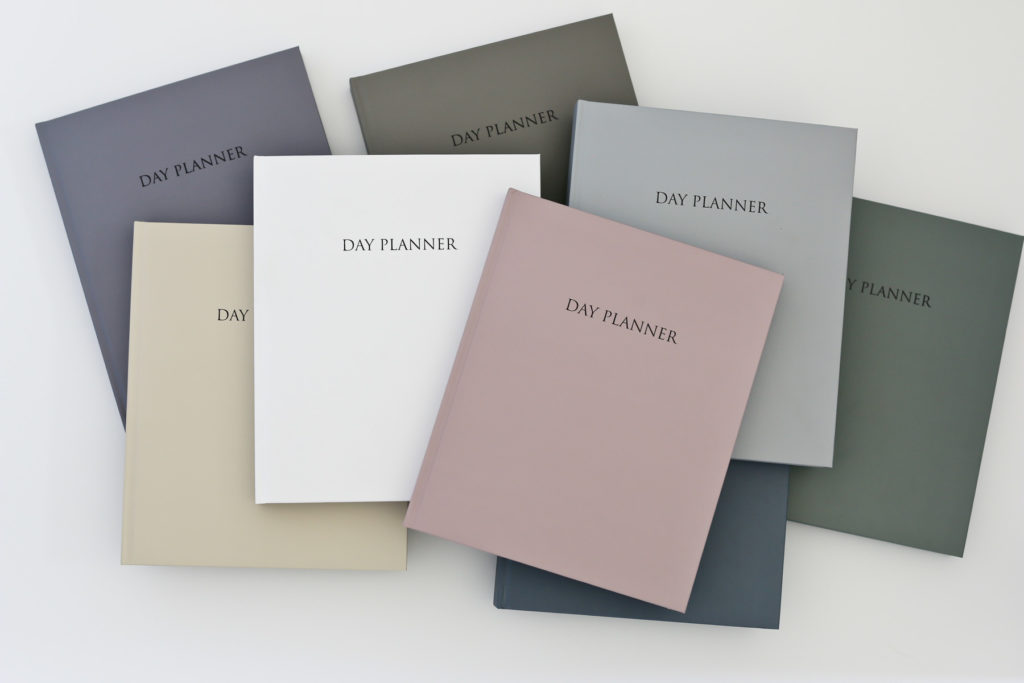 For even more paired down elegance, the linen line is quickly becoming a favorite!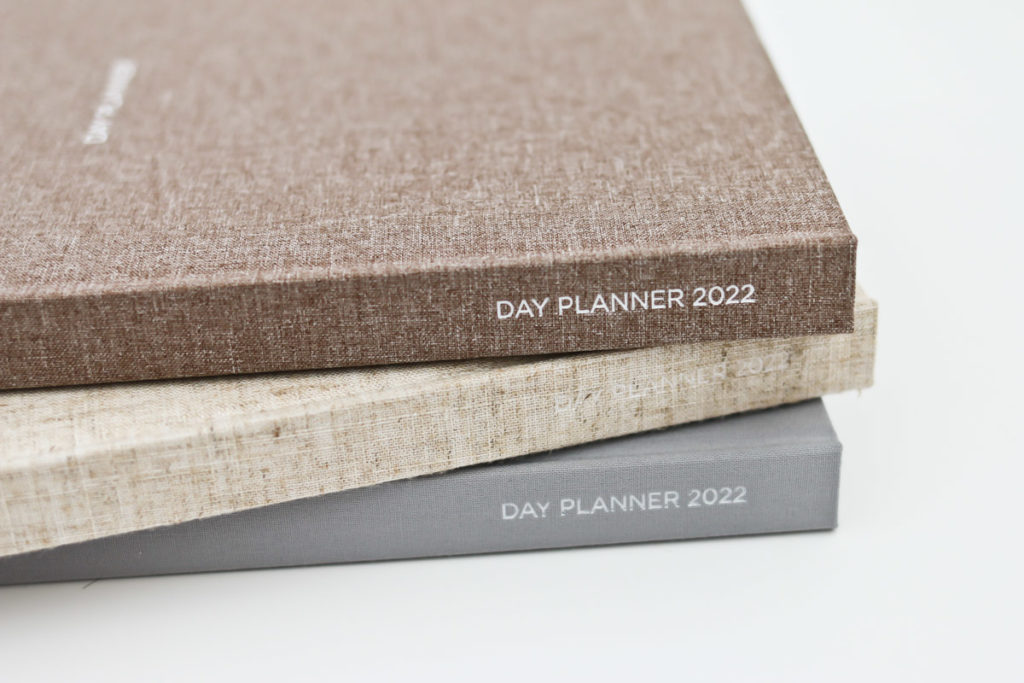 The look and feel of your planner from the inside out matters, and the TIDBITS Day Planner will delight your senses on every level.
From the gorgeous laminated stepped tabs.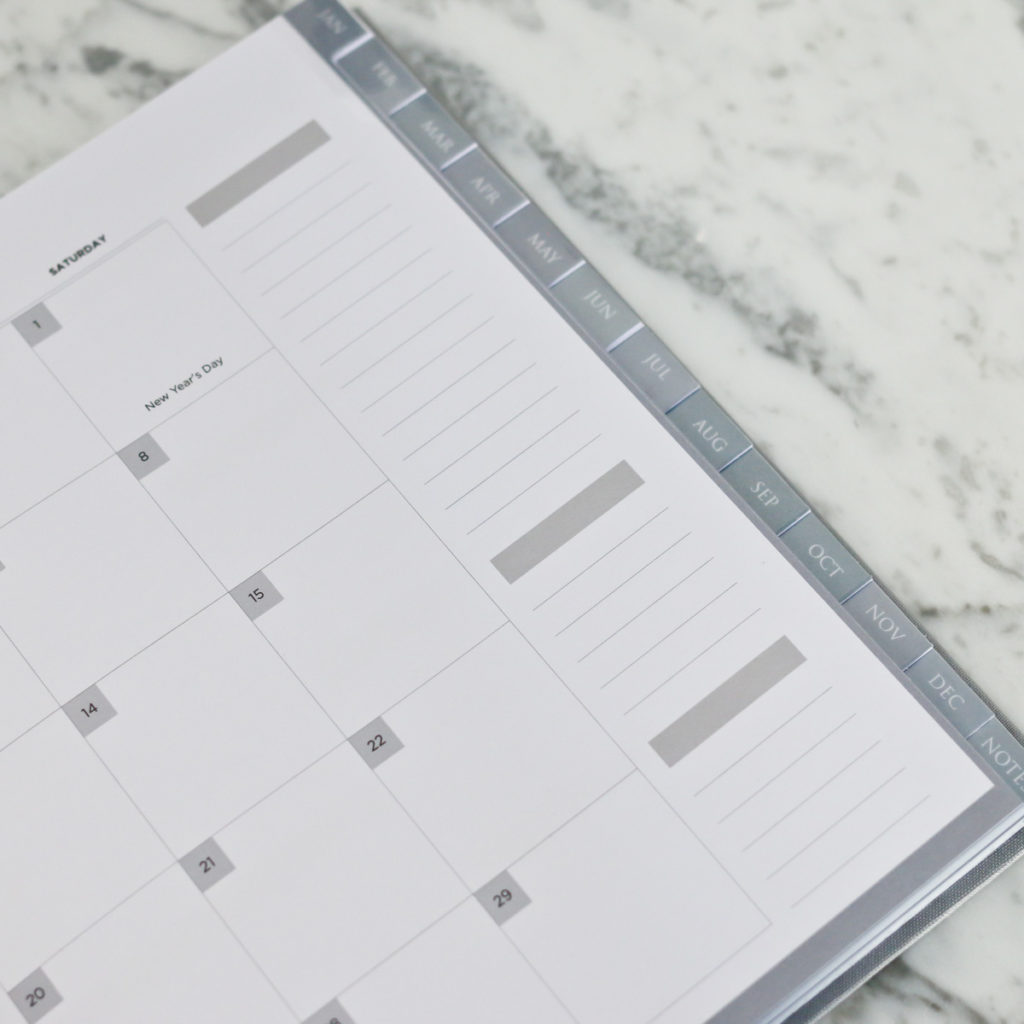 To the soft muted color print pages.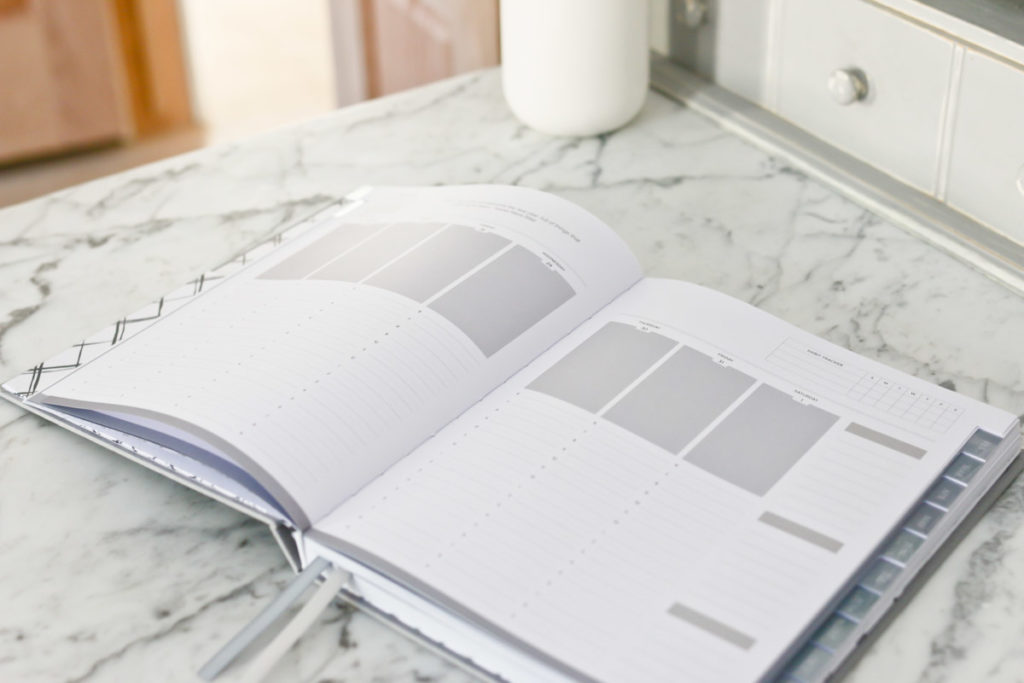 To the luxurious feel of the smooth, bleed proof 80 lb paper.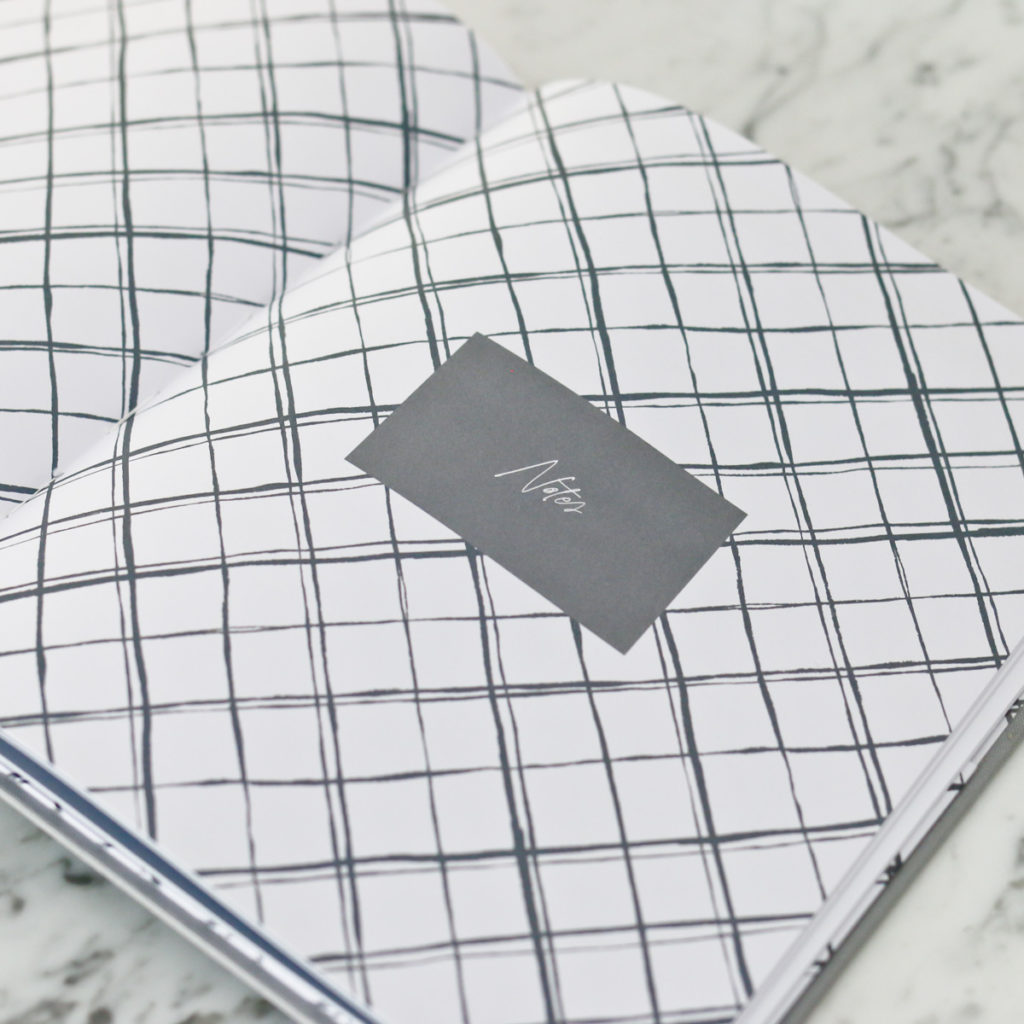 To the coordinating silk bookmarks.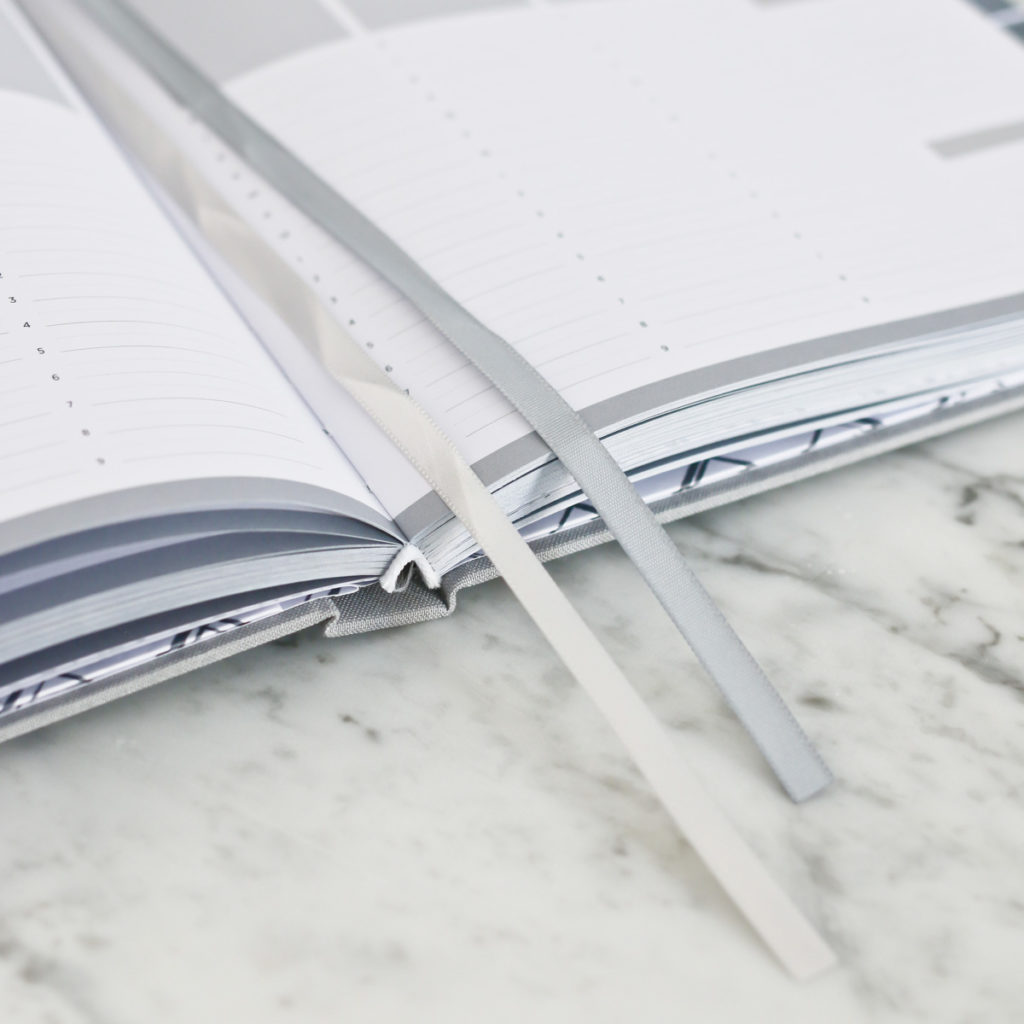 And all the way back to the protective slipcase to keep it looking lovely all year long.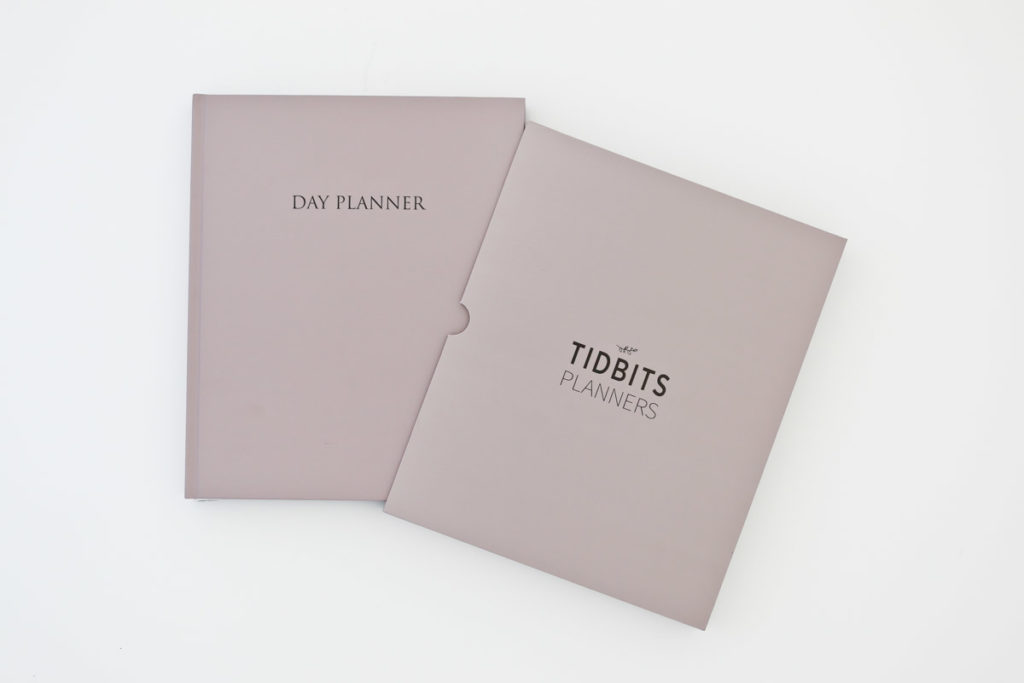 The TIDBITS Day Planner is aesthetically different in every wonderful way – just like I imagined our dream planner should be.
Feel free to comment and let me know what you feel makes your planner different and work for you.
You can also chat with me on Instagram as I engage with you a bit more in this "what makes your planner different" new series.
Check out the rest of this series below!