I spent years of investing in various planners, organizing printables, life frameworks – all in the pursuit of finding a planning system that would work for my unique life and ever-changing needs.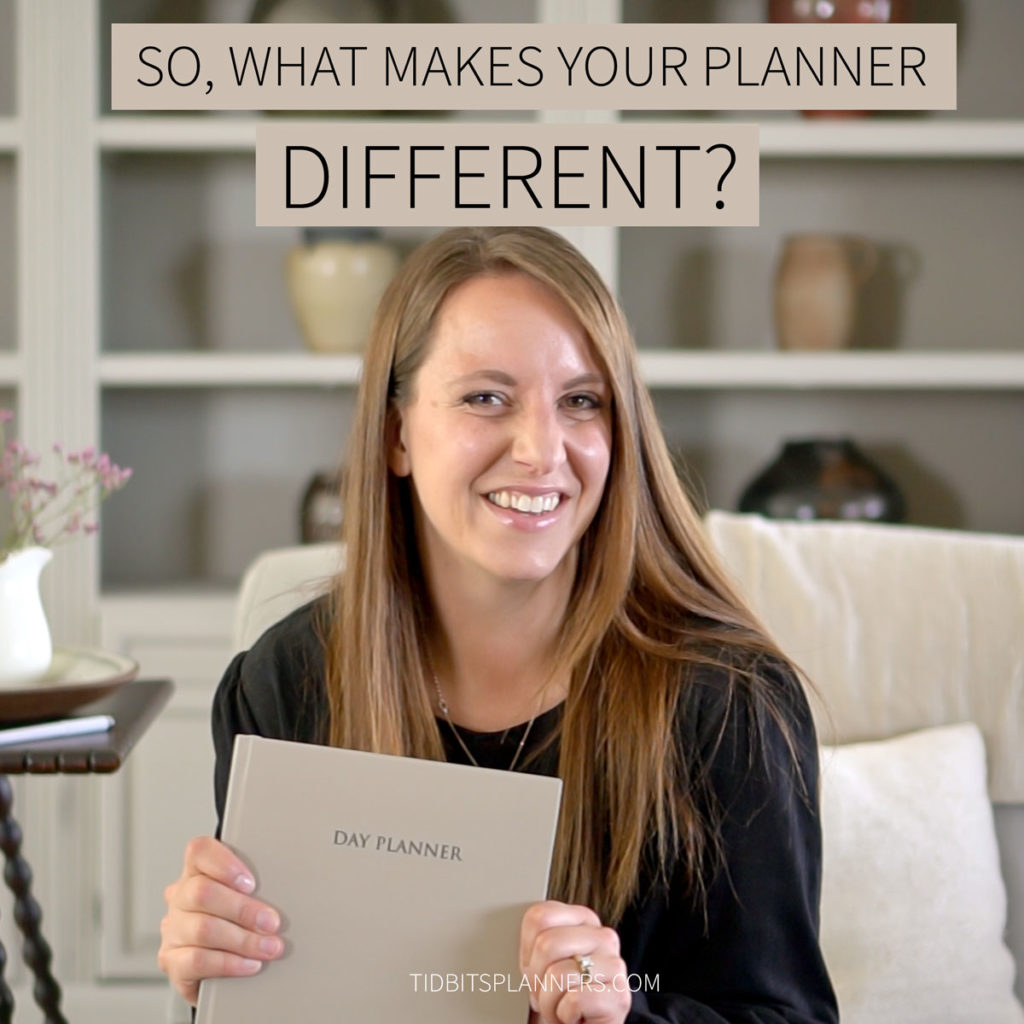 I was always left disappointed, but I am glad of that because it caused me to have a deep desire to create a system that would work for all of us no matter our season of life and current demands.
I knew if I were to make a planner, it would have to be CUSTOMIZABLE.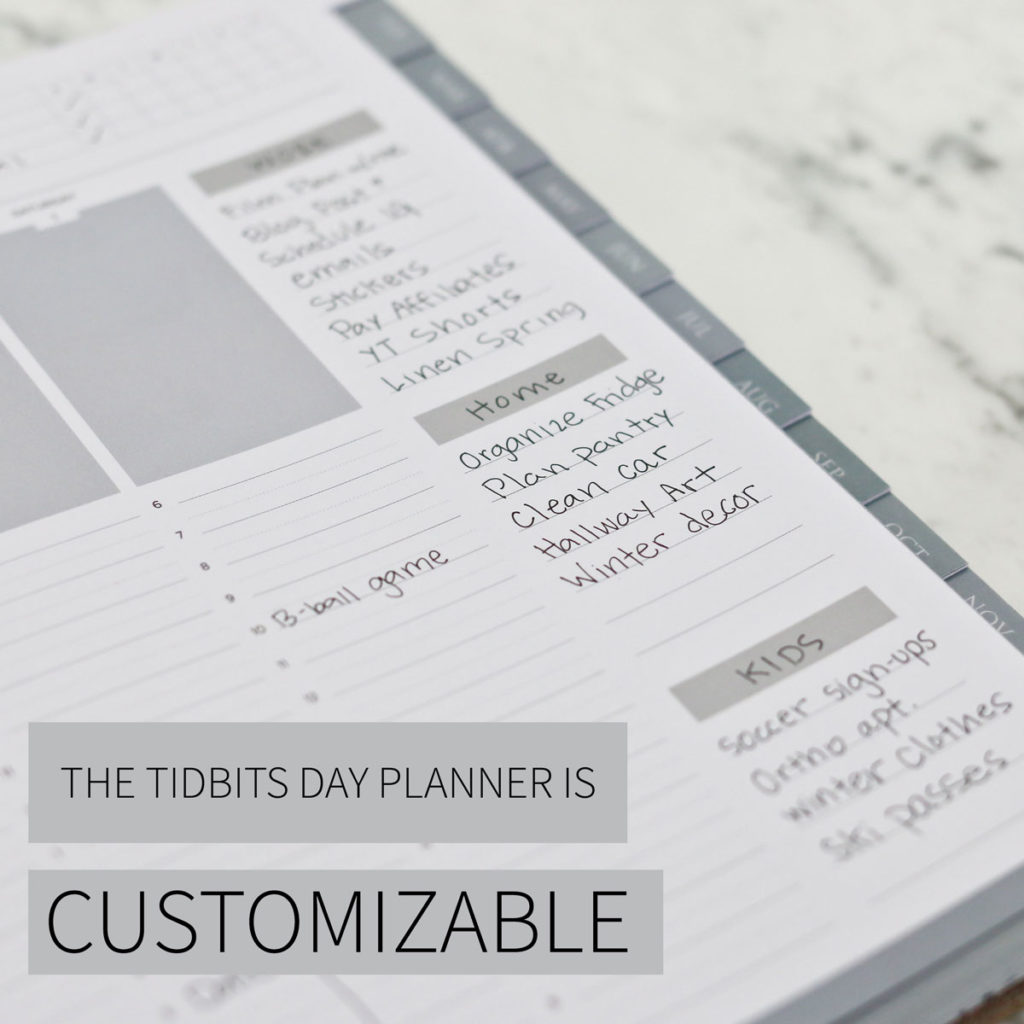 Not in the sense that I would print a different planner for each of us, but in the sense that what I printed could work for all of us!
HOW IS THIS POSSIBLE, YOU ASK?
How does my life full of homeschool, online businesses and church service work for someone else who might be a real estate agent, hair dresser, teacher, homemaker, busy dad or college student?
IT ALL COMES DOWN TO EMPTY SPACE.
I've assumed nothing about your life.
I haven't put you inside any framework. I haven't told you to pick your top 3, or make goals, track water, record birthdays, contacts, reflect, menu plan or anything of the sort!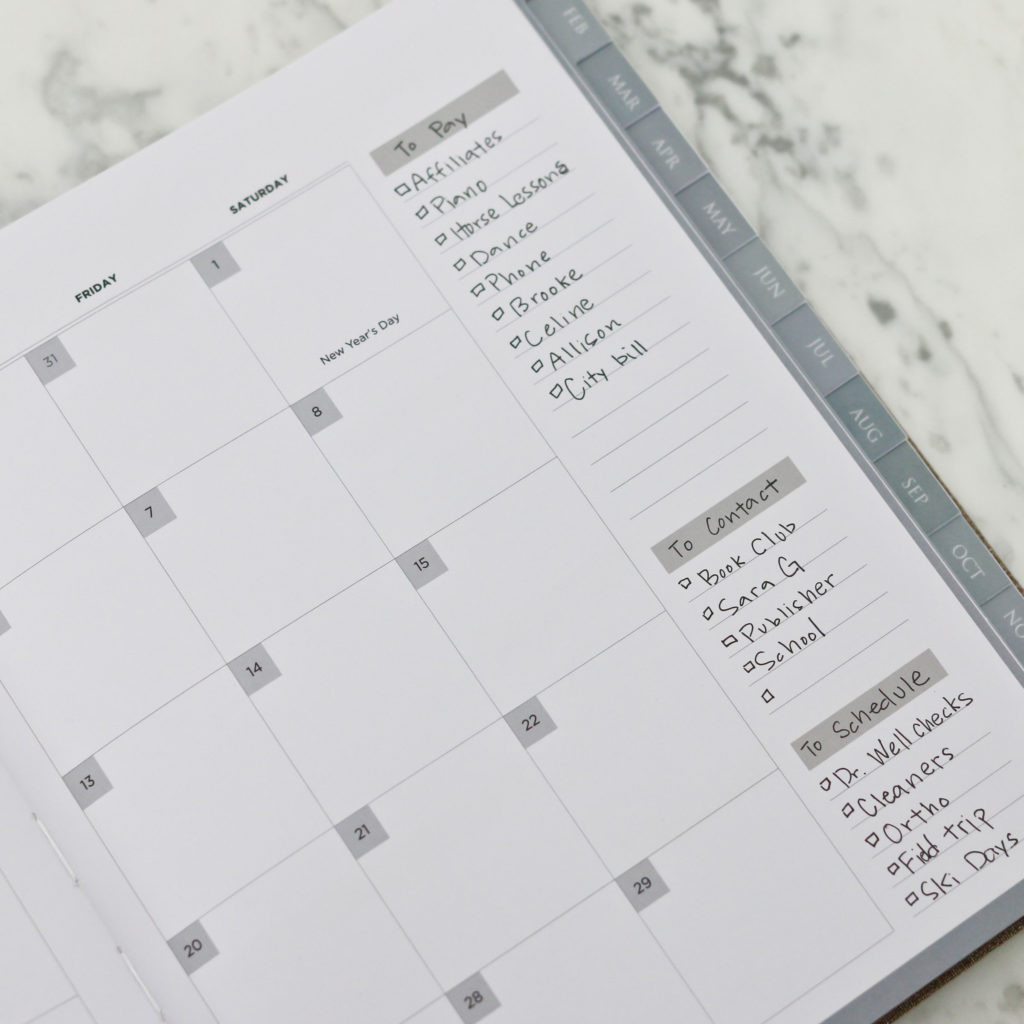 But if you want to . . . you certainly can!
The TIDBITS Day Planner is full of empty heading space and lots of it!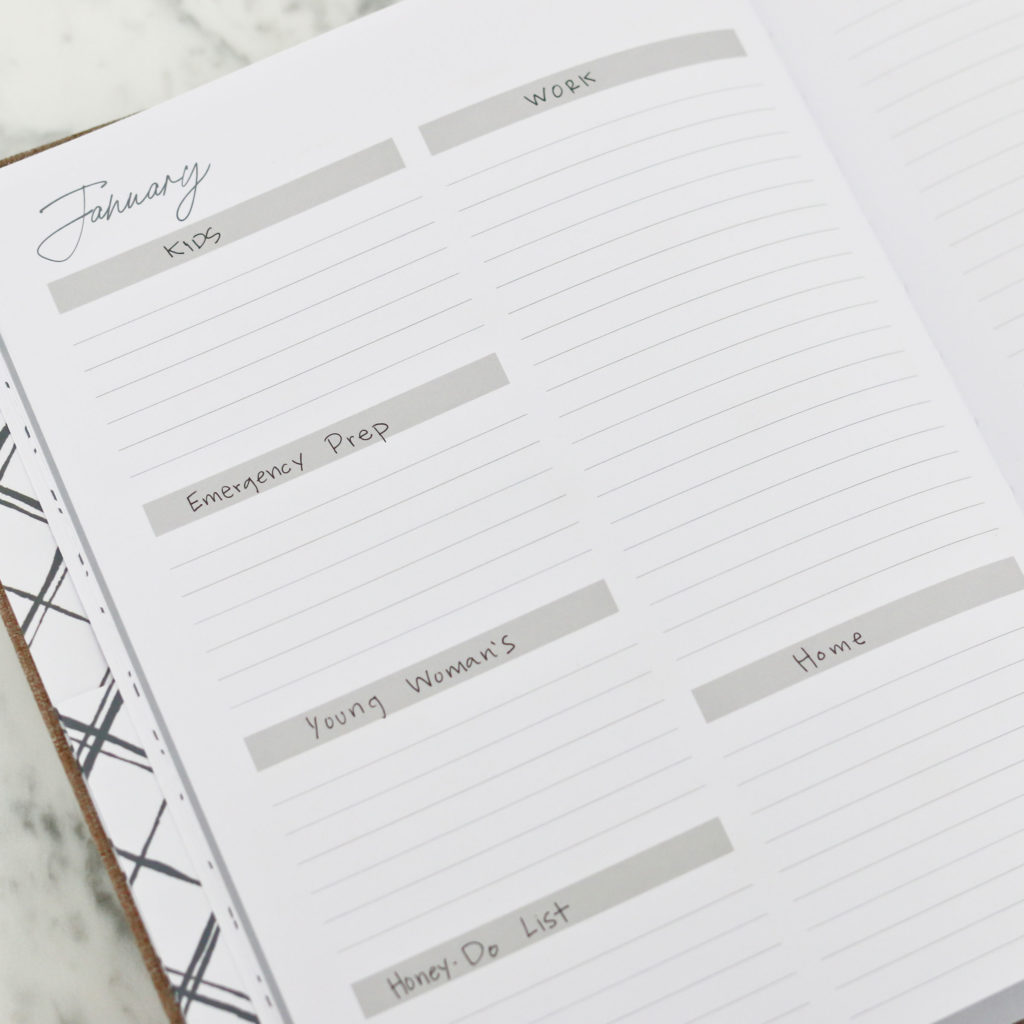 You can choose to use each space to break down your responsibilities, tasks, goals, lists, finances, menu, plan Christmas, breakdown projects – whatever works FOR YOU!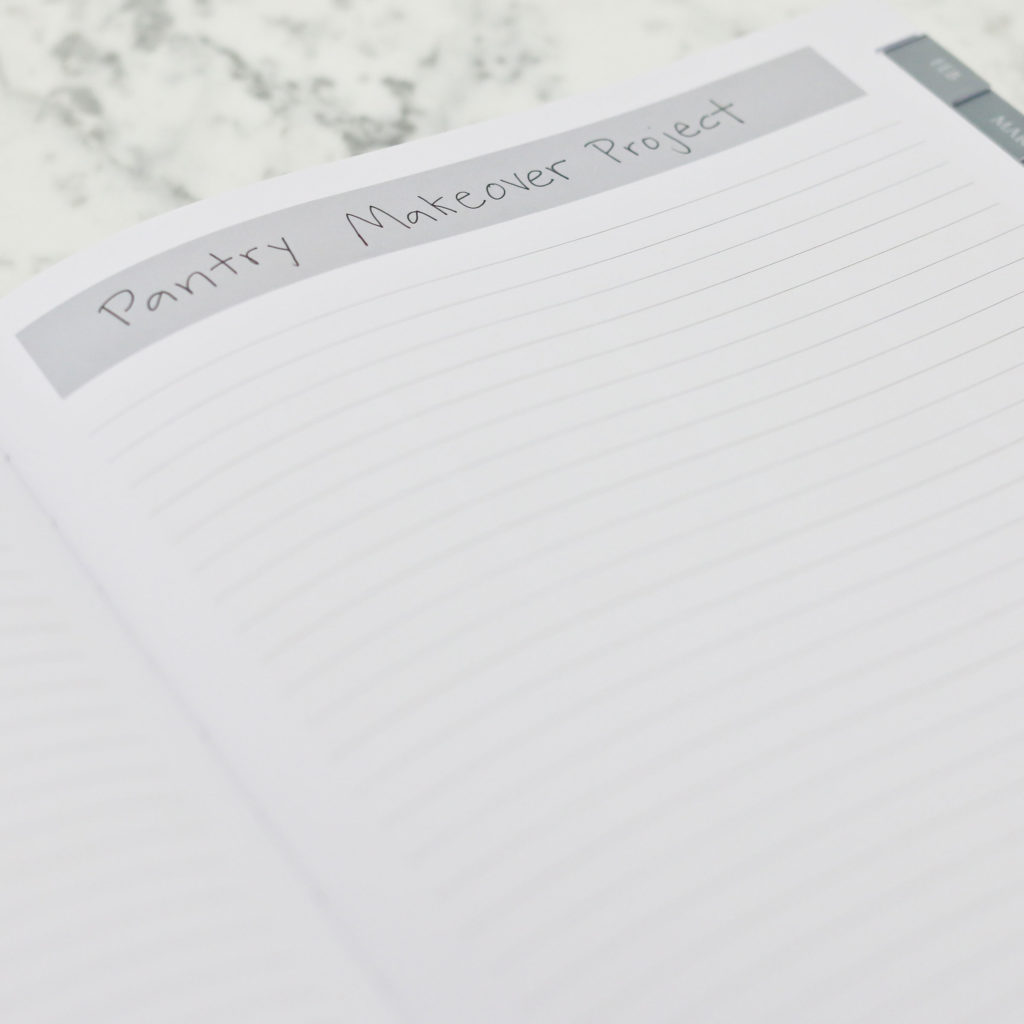 Above all, I think this is what makes my planner so uniquely different . . . just like you.
It's what customers rave about and why they keep coming back for the TIDBITS Day Planner.

Now, I've also learned that having such a flexible planner layout can also cause folks to feel a little overwhelmed on what to put where. Be sure to follow me on Instagram where I love to share how I use it and re-share how others use it!
You'll also get a free digital planning guidebook when you purchase a planner from me (printable, digital or physical) that walks you through each and every empty planning space and how you might be able to make it work best for you.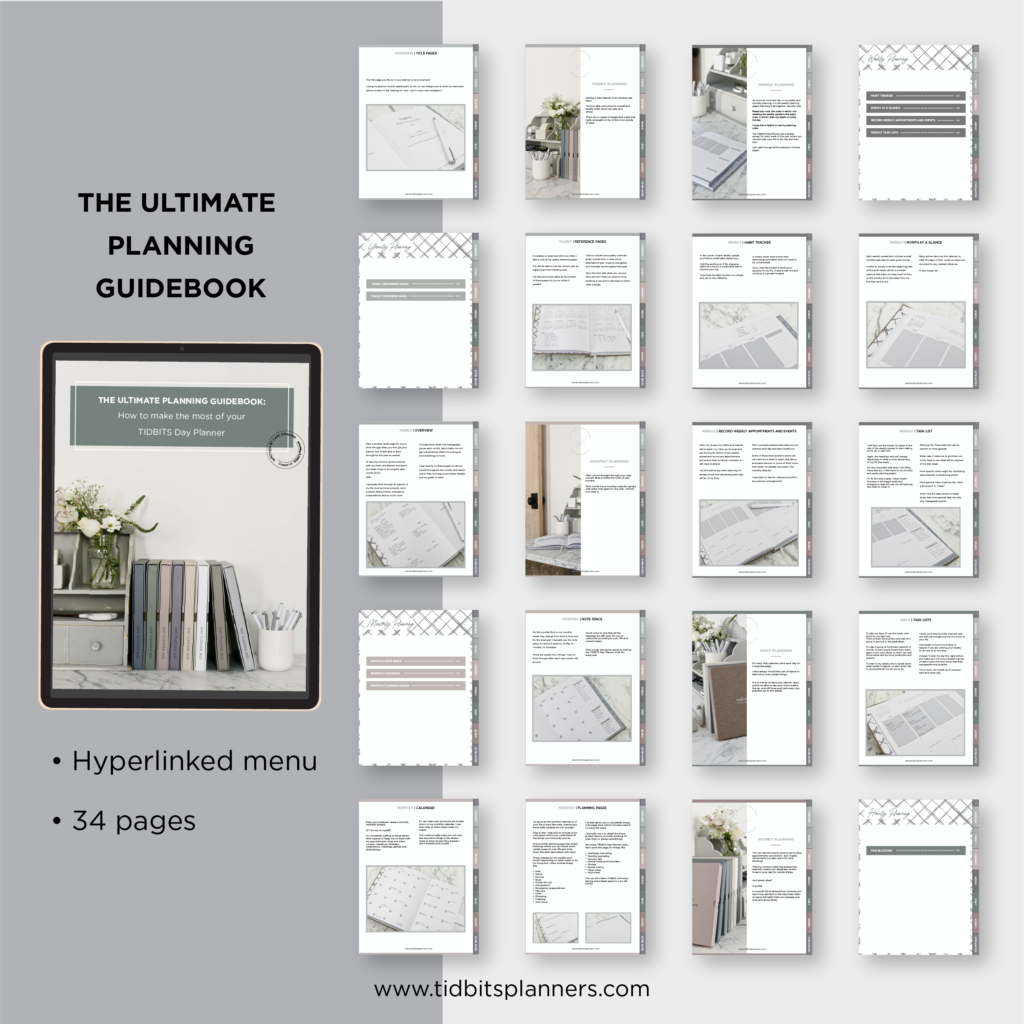 You can also watch this video, if you haven't already.
But I promise you, with every change of season in life or around us – having a customizable planner will be a game changer.
So, we have a planner that is beautiful and customizable.
CAN IT POSSIBLY GET ANY BETTER?
Well, of course it can!
Check out the rest of this series below!
I'd love to hear from you! How do you feel about having so much customizable space in your planner? Or do you prefer to have a little framework to get you rollin'? Your feedback is everything! Thank you!